Over the past few years, cell phone displays have been more heavily criticized for their screen design. The 'notch' – referring to the top cutout housing – as well as the front-facing camera and the speaker are among the most controversial features in new smartphones. Even the new Samsung Galaxy Fold, sitting at a pricey almost $2,000 has a notch. However, for those against the notch commonly seen in iPhones and Pixels, OnePlus has gone for a creative approach.
A set of impressive renders were created by OnLeaks of the upcoming OnePlus smartphone, likely to be named the OnePlus 7. At first glance, you'll notice how the screen is not interrupted by a huge top notch. The top earpiece is hidden almost perfectly in the top bezel of the phone. Interestingly, it's difficult to determine which side is the top of the phone except for one key feature.
OnePlus has opted to incorporate the front-facing camera into the device itself. This mechanical feature will tuck down into the device and, when needed, will magically pop up. In all, it's not a terrible idea considering that the front-facing camera is not used as often as the rear. Before getting too excited, we'll need to wait and see how the tiny camera performs as there may be drawbacks. Additionally, the renderings show the device having three rear cameras for normal use.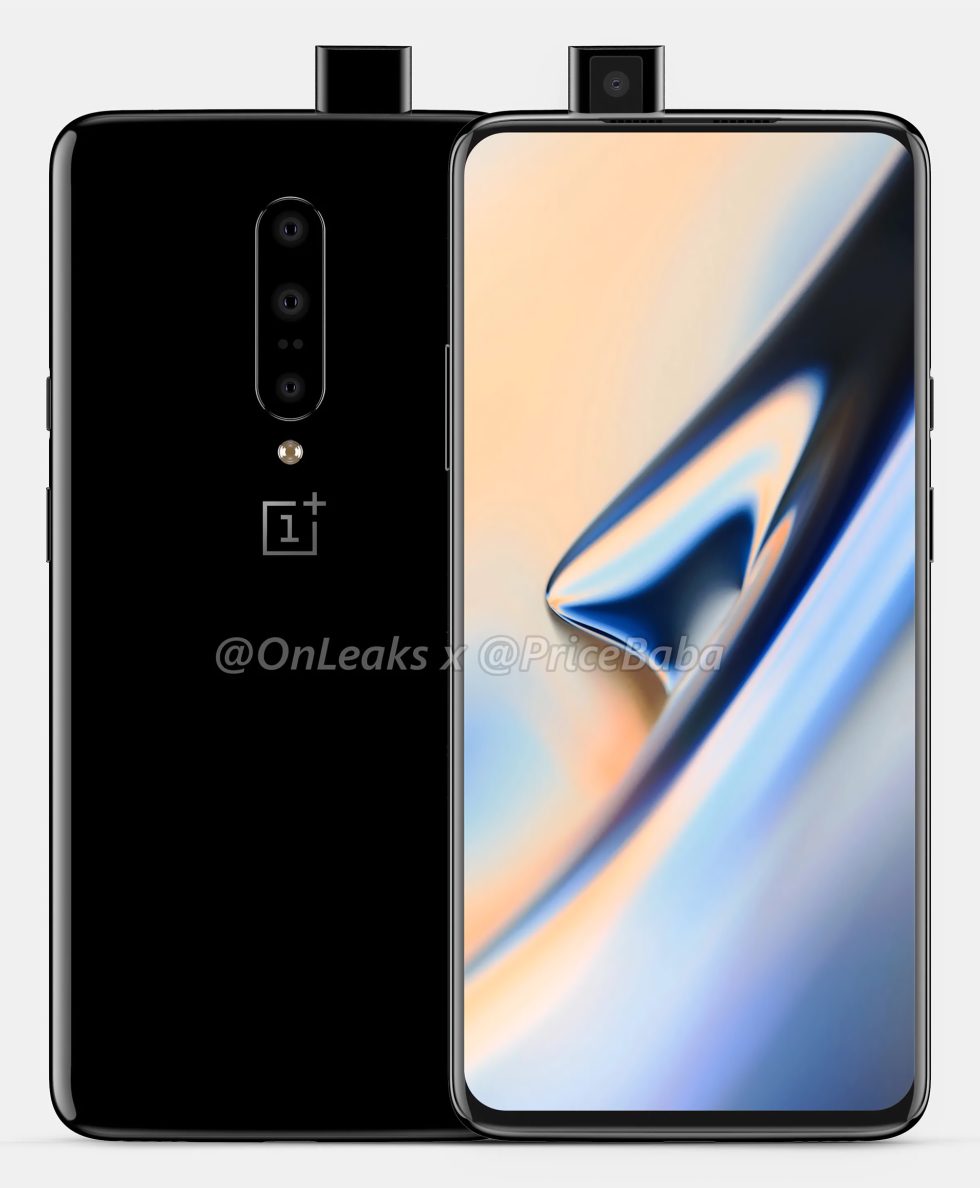 Similar smartphones like the Vivo Nex and Oppo Find X have used a mechanical pop-up camera in their designs. Unfortunately, they tend to lack the camera specs many consumers want. Additionally, any type of facial recognition is out of the picture with a zero notch device. According to reports, the new OnePlus device will also have an integrated fingerprint scanner but lack wireless charging and a headphone jack.
What are your thoughts on this mechanical camera? Is it practical or just one more thing to break and pay for?
Stay tuned for more information about the OnePlus 7!