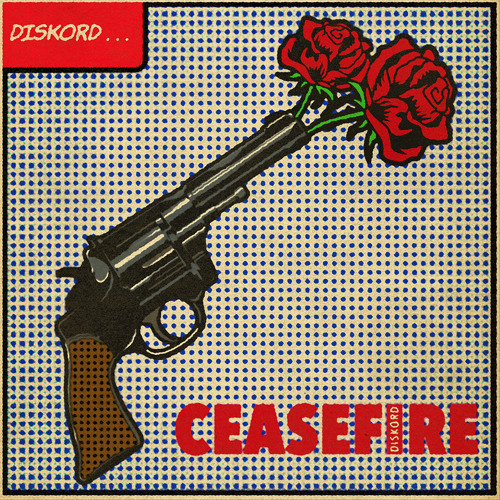 DISKORD – Ceasefire
Around only two years, the bass duo from Bristol known as DISKORD has certainly made a splash. They were quickly signed to Flux Pavilion's esteemed Circus Records and have since been releasing a steady stream of bangers. The last we heard from them, they were busy releasing their MiniDISK mixes. And now they are here to release their first real EP, Ceasefire. Featuring five very different tracks, this EP is nothing if not a superb showcase of their versatility as producers.
DISKORD kicks everything off with something a little bit more melodic than usual. 'Want U', starts off slow before transitioning into an upbeat future bass track. The next track, 'Hit The Floor', is a hard-hitting, in-your-face combination of trap and hard bass. Meanwhile, for the third track, 'Lessgeddit', they switch it up and give us a grimy bass house beat. From their 'Stranger' takes us back to the trap sounds and DMVU's sweet remix of their original track 'Electrify' closes out the EP. Through Ceasefire, DISKORD takes you on a journey through all of the facets of bass music with style. So definitely check out their EP and make sure to grab your own copy in the link below.
Diskord – Ceasefire | Download
Check out our official EDMTunes playlist for the freshest tracks - updated weekly!