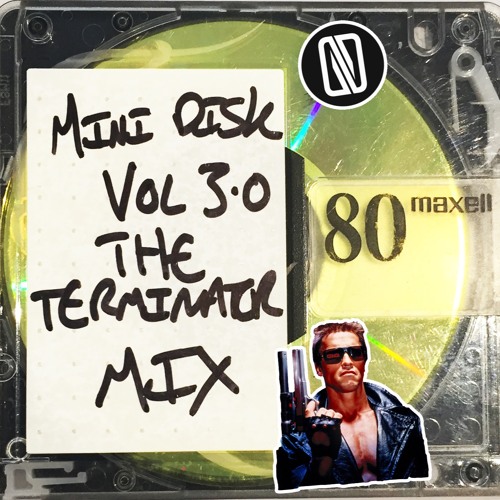 MiniDISK Vol 3.0 – The Terminator Mix
If you don't already know them, Diskord is the bass duo that you need to get to know. The duo from Bristol are relatively new to the scene, having only been around for a couple years. But in that short period of time they've managed to make a name for themselves for their versatility and hard hitting beats. Just a month ago they dropped 'War' with Mikey Ceasar. And now they've released their newest mix in their bimonthly MiniDISK mix series, 'The Terminator Mix'.
If you've been looking for a mix to turn up to, this is it. Packing over 30 different tracks including a handful of ID's into just over 30 minutes, it is non-stop action. While that might sound like it gets old after awhile, they feature an eclectic mix of trap, dubstep, dnb, and bass music to keep it fresh and interesting. All the while interspersing sound clips from everyone's favorite 80's action flick, The Terminator. Definitely give this mix a listen and be on the lookout for their next release.
MiniDISK Vol 3.0 – The Terminator Mix