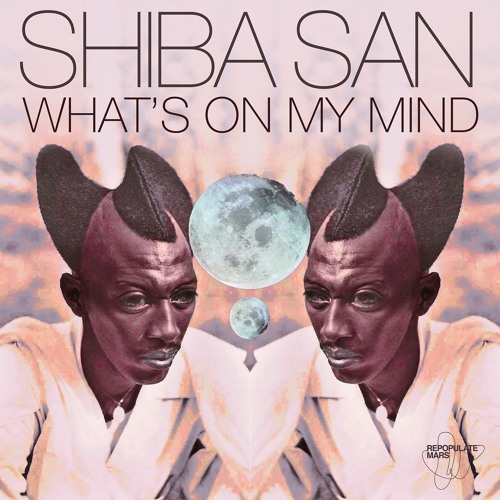 Shiba San unveils exciting new EP – 'What's On My Mind'
After his recent hit collaboration with Will Clarke for 'Don't Hate Me', Shiba San has once again produced the goods with his latest EP What's On My Mind. The French producer has his roots dipped in Hip-hop. This gives him a strong base for his current adventures that essentially lie with Deep and Ghetto House. Having stated that, we find it hard to profile his genres. This is a huge compliment to the French producer's ability to use a wide range of sound. The EP What's On My Mind' consists of three tracks and is under the illustrious label of Repopulate Mars.
France has produced some great artists that include the likes of Laurent Garnier, Sebastian Leger and the mammoth duo Daft Punk. The way Shiba's career is burgeoning we believe he will soon be gracing the biggest stages of the underground music movement and will make his predecessors and country proud. His unique and marketable sound has earned him residencies at some of the major clubs across the US.
The first track from the EP, titled 'What's On My Mind' rides on a fading yet a hard hitting bassline. This Deep House/Ghetto track couples Shiba's signature heavy kicks with a smooth and slippery use of the synthesizer. The dark and groovy vocals unarguably provide for the icing on the cake. The second track is a remix of the first track done by English rave-master Bontan. This one is uniquely different. It hovers around a faster tempo that will get you out of that chair and onto the dance floor. The third track 'Oh My God' runs on a similar bassline with surprise elements from Acid House that makes it stand apart.
Listen to What's On My Mind here before you find yourself shuffling to it on the dance floor.
Shiba San – What's On My Mind EP
Source: DancingAstronaut