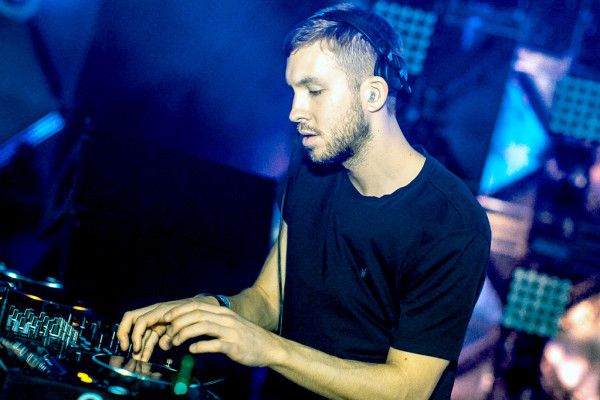 Calvin Harris has revealed his brand new music video for his most recent single, "Feels," which features Pharrell Williams, Katy Perry and Big Sean ahead of Harris' new album release. The video has an extremely old school vibe and is shot with a psychedelic filter at times.
The tropical-funky sounding song has a video to match perfectly, as the setting takes place in a jungle-like area with each of the artist's in their own element. The video pans to each of the artists before Williams kicks off the track dancing around on a small boat in a little pond.
The camera cuts to Perry laying down in a grassy field in a bright yellow sundress singing the repetitive hook to the catchy track. This is where the video gets a psychedelic feeling as a colorful glitchy filter kicks in. Next up, we see Big Sean sitting on a throne in front of an array of tree and shrubbery with a tropical parrot on a perch sitting on each side of him and Sean spits his verse.
Sprinkled throughout the entire video is Harris playing the guitar in a flowery field wearing a Hawaiian button up shirt. As the video comes to a close and the credits begin to role up the screen, we get a wide shot showing all three features dancing in their respective areas, which happen to be all adjacent to each other.
According to Billboard, the potential star of the video is the 45.56-carat diamond Djula choker that Perry can be seen wearing, which is valued at $226,800. Check out the video below and get ready for Harris' album, 'Funk Wav Bounces Vol 1.' coming out Friday June 30.