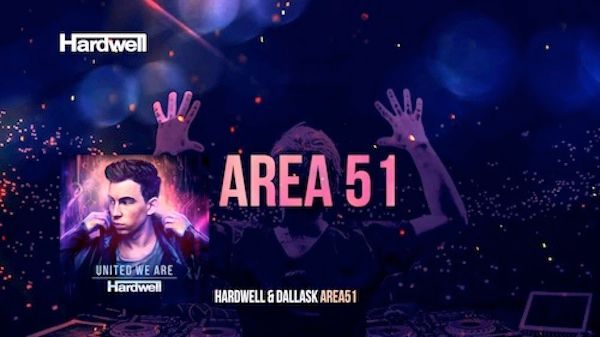 Hardwell & DallasK – Area51
The upcoming release of Hardwell's new album United We Are has received a mixed reaction thus far. Many have praised some of his singles, such as the collaborations with Tiesto and W&W. He has also received significant criticism, notably for his crude single "Sally." It appears as if Hardwell is still attempting to generate hype for the album, as he just released a preview of "Area51" on the day before the album's release.
Hardwell's album has been fairly experimental thus far, as he has tried his hand at new genres like rock with "Sally". DallasK lends his hands on "Area51," as he adds his distinct electrifying style to the track. A talented up and coming producer, DallasK experienced significant mainstream success with his collaboration with KSHMR, "Burn." Their track catapulted straight to the top of the Beatport Top 100 and solidified DallasK as a producer who is here to stay. "Area51" is sure to increase DallasK's name recognition and further widen his ever expanding fan base.
"Area51" thrives due to its consistent, yet electrifying melody. Living up to its name, it creates a dark and ominous vibe to give the track an overall air of mystery. While the melody remains consistent throughout the track, it is kept fresh with some added filthy percussion and a voiceover that references the real Area 51. Listen to the tune below and head over to iTunes to purchase United We Are today!