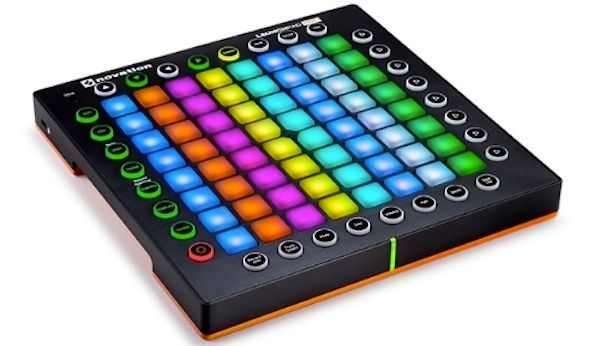 Novation has always set the standard when it comes to Ableton controllers. Their launchpads seamless integration with Ableton, in both performance in production, make it a valuable tool to any user's arsenal. So when Ableton came out with their own line of controllers, Ableton Push, Novation was quick to respond with a next generation alternative of their own.
Making its debut at NAMM 2015, the Launchpad Pro will make its appearance on shelves by Spring of this year. A new inclusion is 64 velocity sensitive pads, sending MIDI data to your computer or hardware. Another game-changing feature that makes this device stand out is an added MIDI port on the rear of the device, allowing you to sync up and send data directly to your outboard synths and other hardware.
Added modes are also available, which are a step up from the original launchpad. An upgraded note mode will now color sync up with an illuminated chromatic keyboard, allowing you to easily build your chords, harmonies, and melodies. This sturdy piece of equipment, with all its added features, is sure to make this device a contender in any Ableton user's studio. Watch the video below to see it in action!