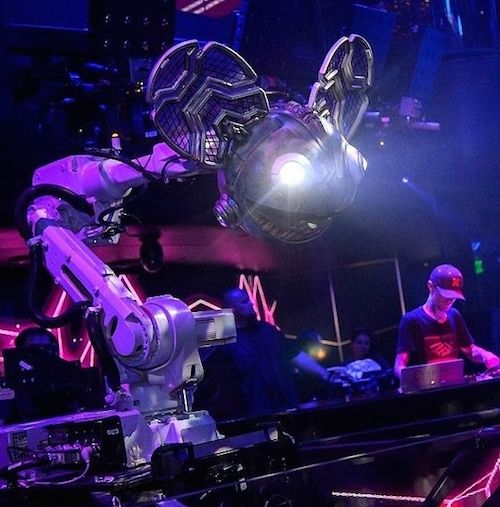 The dust has barely settled from Deadmau5' Guvernment finale set, and good ol' Joel is already off to work on his next project. No, it's not the rumored Entropy tour that has us all salivating, but it is going to result in some new music.
For those who followed his recent AMA, you'll know that Deadmau5 said he was thinking about a followup to his 7 Deadly Sins EP, which would be known as the Seven Virtues.
" "i was actually thinking of a followup to Seven which is in the works… of course the contrast to the first 7 (being the dealy sins) i'd like to do the 7 virtues…. and do it all on modular synths…. which is a nice contrast to the piano only "sins" "
Both themes have their roots in renaissance Christianity, where the seven deadly sins were followed by the seven heavenly virtues in epic poems. Joel also said that whereas the Seven Sins EP was produced with piano, he would like to produce Seven Virtues with modular synths. To that end, he uploaded a picture to Instagram of his epic synth setup that he will be using to produce the new EP. Be on the lookout for some new mau5 music coming soon.