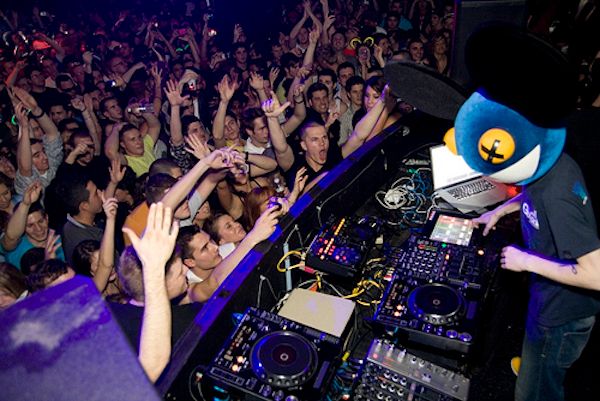 Deadmau5 can't keep himself out the public attention these days between his AMA, his Twitch sessions, and of course his Guvernment finale set. Last night, deadmau5 finally performed the epic 3 hour set, which was completely live using his studio equipment and consisted mostly of hard techno [according to attendees]. Towards the end of the set, Joel finally unveiled his extremely anticipated 20-minute edit of the timeless, Strobe. While the show was sold out and most of the world couldn't be there to witness the magic, one fan was gracious enough to upload the video for us fellow interweb peeps.
Unfortunately the sound quality is about what you might expect from a fan video, but here's to hoping that mau5 will treat us to a better version at some point. The edit consisted of an abandoned intro version of the track which made the rounds in 2013/2014, a techno-styled interlude, a reworking of the intro to the original mix followed by the classic in all its glory. Check below to relive more of last night's glory.
Check out our official EDMTunes playlist for the freshest tracks - updated weekly!