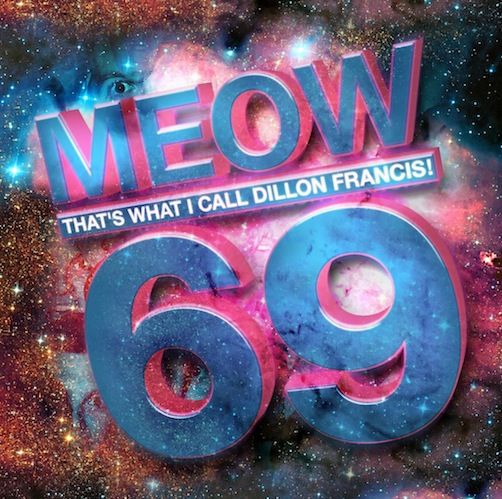 When it comes to his crazy and hysterical antics,
Dillon Francis
is the king. Whether it is his
outrageous online store
,
taking a hit from an RC Cola can
like a champ or just being his lovable clownish self throughout the entire
Mothership tour aftermovie
, Dillon knows how to make us laugh.
The California-based artist has over won over the Internet once again with a compilation of his greatest hits to date titled Meow That's What I Call Dillon Francis! 69. The album features some of our favorite Francis tunes such as 'Bootleg Fireworks', 'IDGAFOS' and 'Masta Blasta', along with seven other tracks from the taco-friendly artist. To get your hands on this majestic compilation, head over to Dillon Francis' website, where you can pre-order the 'Ultimate Players Bundle'. For only $50, fans will receive 'Meow That's What I Call Dillon Francis! 69', the deluxe edition of his highly anticipated album 'Money Sucks, Friends Rule', and a limited edition 'Dylan Francess' shirt.