The annual "The 2014 Billboard Power 100" is out and some valuable EDM players are on it. At numbers 52 and 72, respectively, we have Robert F.X. Sillerman and Pasquale Rotella. According to Billboard, "The 2014 Power 100 list is filled with similar forces from across the industry which, if you're lucky enough to work in, offer inspiration, guidance and shining examples of how to get it done." Let's now delve into the year that each of the aforementioned named had:
Robert F.X. Sillerman
Founder/CEO, SFX Entertainment
NO. 52.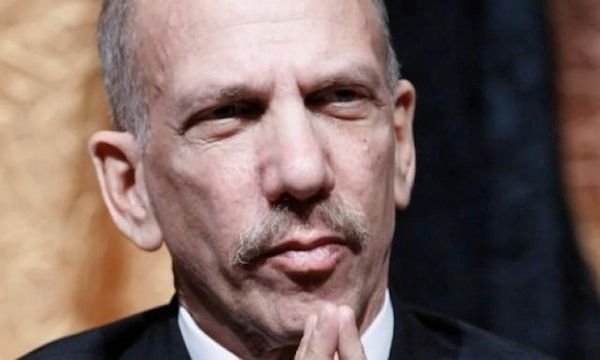 SFX had quite the year. After announcing an IPO in June, it began trading on the NASDAQ in October. Associated with ID&T (behind Tomorrowland, TomorrowWorld and Mysteryland) as well as Made Events (Electric Zoo), we expect that the company isn't planning on ending these friendships anytime soon. In January of 2014, the news broke out of a new
partnership
between SFX and Clear Channel Media and Entertainment. The end goal was for tracks featured on Beatport (also owned by SFX) to make it to radio airwaves more frequently. There will also be the creation of a weekly Top 20 Countdown from Beatport, to air on Clear Channel stations nationwide.
According to Sillerman, the partnership with Clear Channel is a strategic move that will bring electronic music to a broader audience and "delivers on what we believe the young music consumer wants today."
The year 2013 also gave birth to a new festival: TomorrowWorld. It was so popular, that the commissioner of Atlanta welcomed back TomorrowWorld for 8-10 more years! Of course, this was the real deal-sealer for SFX. Will TomorrowWorld compete with EDC Vegas in 2014 for top festival in the U.S? It definitely has a chance. Whoever the winner is, one thing is for sure: the fans definitely win in a scenario where the two powerhouse festivals take part in a dance music arms race.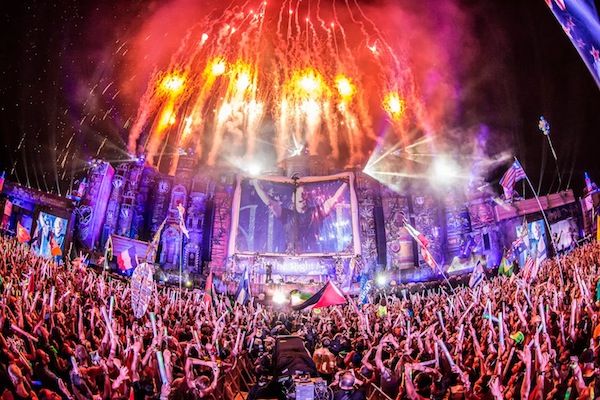 Before, paint parties were reserved for small clubs looking for a gimmick. Now, Life in Color has grown exponentially and is
traveling
all over the world with major headliners. Deemed "The World's Largest Paint Party" the festivals appeal to the younger crowd and helps usher in new fans to electronic dance music.
And while SFX had, for the most part, a fantastic year, they also had some low points. Unfortunately, due to unexpected deaths, SFX's Electric Zoo festival had its third day cancelled. In November, SFX bought Made Events after previously claiming it would only have a 70% stake in the company. This proved to be a smart decision and Zoo will now take place in Mexico this year (Insomniac is also making the move down south with EDC Mexico) while Mysteryland will be during Memorial Day weekend. After TomorrowWorld and Sensation succeeded in the US, SFX is now hosting the European festival in New York, specifically in Bethel Woods.
Pasquale Rotella
Founder/CEO, Insomniac Events
NO. 72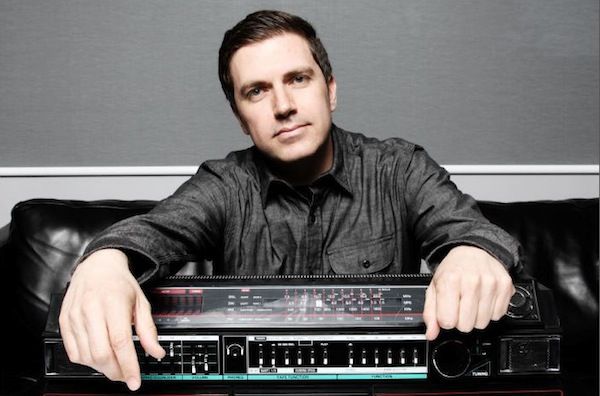 One thing is guaranteed when you enter through the gates of an Insomniac event: you're transported to another world. Besides getting
married
to Holly Madison at Disney Land (with Kaskade DJing, no less) and becoming a father to the adorable Rainbow Aurora, Rotella also had a tremendous year in the festival game. There were so many shows for almost every occasion and starting with Insomniac's "Crush" this Valentines day, we can expect even more for 2014 .
When news broke out that Insomniac was going to dabble in the record business, a lot of questions quickly surfaced. The biggest being: is this the future? Through his "Discovery Project," which allows newcomers a chance to compete to play for main stage slots at numerous Insomniac festivals, Rotella looks to be trying to give anyone the chance to be a part of the industry. Insomniac recently expanded the "Discovery Project" to include set designers and costume designers as well as art installers (all valuable assets to the festival business).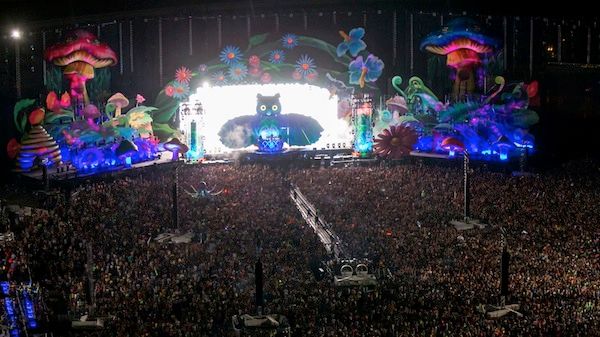 Here's a brief summary of the festivals that went down in 2013 under Insomniac:
EDC Vegas: After 2012's early cancellation due to high winds, 2013's EDC went off without a hitch. In fact, it did so well the festival generated more than $278 Million for the local Vegas economy. To top it off, Rotella donated $75,000 to three LV charities through EDC.  Let's even take it one step further and mention the documentary that premiered at Sundance, "Under the Electric Sky," which focused on EDC Vegas.
Beyond Wonderland, Nocturnal Wonderland, White Wonderland and Escape from Wonderland: The "Wonderland" Series in California all provide a brief day to leave the real world and call forth dance music enthusiasts to the grounds. Beyond Wonderland was the first and that was on March 16th, during Ultra Music Festival. Headliners included Afrojack, Arty, Chuckie, David Guetta, R3hab and W&W. Nocturnal was next and that was on Sept. 21st with DJs that included Dash Berlin, Fatboy Slim, Bingo Players, Markus Schulz and Porter Robinson. Then to celebrate Halloween, lucky fans were treated to Escape from Wonderland on October 26th with special performances by Hardwell, Carnage, Mat Zo and Steve Angello. Finally, to cap off the new year, the public was gifted with a special New Year's Eve show that was White Wonderland. A "Wonderland" staple now, Steve Angello was joined with Cosmic Gate, Dash Berlin, Laidback Luke and more to ring in an anticipated 2014.
Road to EDC Vegas Shows: Even though EDC Vegas is the main event, Insomniac will generally take over a city for two or three days on its road to EDC Vegas tour. While the production quality will never match the tremendous and mind blowing Vegas festival, EDC Chicago, Puerto Rico, Orlando and New York were still well reviewed and the headliners were up to par.
Electric Forest: Insomniac's only camping festival takes place in Michigan and 2014 will be it's 4th year on the same grounds at the end of June. Last year, festival goers had the pleasure of seeing Knife Party, Pretty Lights, Tommy Trash, Nervo and such much more throughout three days.
Like SFX, Insomniac also dabbles in the nightclub business. MMG (Miami Marketing Group) manages two of the top clubs in Miami: LIV and Story (a part of SFX). On Insomniac's side, they have Create Nightclub in LA which always brings major talent and weekly parties at Exchange LA.
It's fitting that Billboard would put these two men on their list because they are definitely changing the game and going beyond limitations previously set. Instead of just putting on festivals and making a profit, they are giving back; looking for new ways to expand the EDM industry and reach new audiences; and keeping the party going. If 2013 was any indication for what these two can accomplish, then we predict that next year they will continue to make their way down the list.
via – Billboard