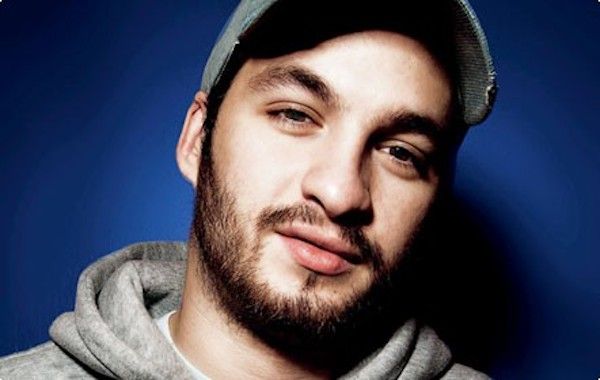 This is part two of Kristoffer Triumfs' interview with Steve Angello. For part one, see HERE.
Steve Angello educates us regarding how fast success can come and how unanticipated it can be at times. He goes on to speak about life as a DJ in general and expands on the fact that although there are many perks in being a dance music superstar, his profession also includes many problematic aspects, of which some are hard to anticipate. He continues to speak about how different his approach to music is today compared to earlier in his career, and questions if there even is anything to be called the "music business" to him.

Tell me about when it (SHM) "blew up" as you just described it.
We were just doing our thing. We were a crew. It was me, Sebbe (Sebastian Ingrosso), Axel (Axwell) and Eric (Prydz). We hung out a lot and made music. Then we started to release tracks onto the market, we started our labels. We started out releasing stuff, and it started to sell. We sold a lot of vinyl and people started to really pay attention to us, we had something special. It was something fresh and very Swedish. It was highly energetic, hard, electronic house. We created our own sound and people would be like "oh that's from those Swedish guys".  That's how we've always built our tunes. After a while, we started to take it a lot more seriously and began putting more thoughts into the songs. Then suddenly, a lot of remix work started to come in. In 2004, Axel and I gave out a record, 'Tell Me Why' under the name Supermode, it eventually became a top 10 track in the UK. That same year, Eric Prydz and I released another record called 'Woz Not Woz' that hit the top ten on every dance chart in Europe, and it was a number one in several countries across the world. We sold ridiculous amounts of records and all of a sudden I could get like 20 gigs a month in France, and it just escalated. Ten years went by.. and now we are where we are. You don't really get the time to reflect over it.
And then there is the money. It must be quite a strange feeling when you start earnings that kind of cash?
It was actually a bit difficult to control it at first. You are not really used to that kind of lifestyle… You would… max out your credit cards, buy big cars and stuff that you can't afford, even though you are convinced at the time that you could afford it. You would look into your calendar and schedule your spendings after the next gig… without counting in management fees and taxes. You basically put yourself in tricky situations. I think all people who have that kind of money coming to them that quickly would go through that phase. After a while you get the hang of it, it took me a while but eventually I started to invest the money.
You have said recently that music is more a hobby for you nowadays?
That's right. These last years, or actually this last year, I have let go of the thought of this being a business. I don't know if that's just because of the success and my opportunity to just enjoy the ride… Or perhaps it's because I've learned to let things go. I am not sure how the brain works when it comes to these things. I can't identify exactly what my head is telling me and which way it's supposed to be, but somehow I just feel very playful when it comes to music right now. I have this huge load of creativity… and I do not have anyone that I really have to answer to. All other businesses that I have around me right now have grown so much that the business side of me has jumped over to that game instead. Music for me right now is like chilling in the jacuzzi. Every time I turn on my computer to work with music, it feels like I am checking in at a spa. It is just pure relaxation. I can't really describe the feeling. I am still serious with it, but I don't feel the kind of business pressure if you know what I mean. I am just having fun, experimenting, being creative. I love it.
So did you not feel that way with Swedish House Mafia?
Of course I did, I felt the joy there. What I am talking about now is more the mindset I have reached personally. I feel free… Not from SHM, but more like… I have built up a working record label, the creativity is in its place. It all just runs on its own if you know what I mean. All the hard dirty labor is gone. I feel completely free. There is only the fun stuff left. I do a track, or I sign a track, or I do a feature… Then I just call the guys at my advertising agency, tell them we need a cover and tell them about my idea. Then if I want to change something five days later I just call again and change it. Then it's done! It's all creative! No deadlines, I am my own boss. I do not feel any pressure, and I do not feel the need to put any pressure on anyone else either.
Steve reflects upon how the music he makes takes shape. How he works the beats and what equipment he uses.
I just turn on the computer. Turn on Logic. Pick a Synth. Start playing melodies… I can be inspired by anything really.. A melody, a sound, a few chords, a loop etc. Then, I just black out and the int's done.
So it takes a few hours?
Yeah, you get the main idea down and then you work it. Time just will just fly by. I don't even hear if someone steps into the room. I am in my own bubble. It is something special really. Like a trance. You just create.
Was it the same when you made music with Swedish House Mafia?
Absolutely!
So it could be like.. You made the foundation for the tracks…
Yeah, well it could be me, or Axel (Axwell) or Sebbe (Sebastian Ingrosso), or we could all sit together in the studio with a laptop each and just throw ideas at one another. The arrangements I usually do on flights when I have more time… But the creation process is wonderful! Have you seen the clip on YouTube where Maradona juggles a football (Soccer ball) while listening to music in his walkman? That is how it feels *laugh*.
I have been playing around with Garage band. Would you say that is a limited approach to music creation?
I don't think it has to limit you. I don't see anything as limiting! I could create a beat by just using the furniture in this hotel room! People can make music out of anything! People get too stuck up on what gear to use and to have the latest updates etc. Sure, I like having them too. I usually buy the newest software, download the latest updates etc. But It is not something you need to make good music!
Do you have a lot of expensive synthesizers at home?
Yes I do, I love analogue stuff so I have spent a lot of cash on my recording studio. I bought some original compressors from Abbey Road studios that were used to record the Beatles. I have a lot of originals… Moogs. A bunch of Sovietic/Russians synthesizers that were never made in great numbers that I have tracked down and bought. I just love it.
Which one's your favorite?
Probably Moog. I love Moog synths. I have an Original Taurus… It is brutal! Not the most advanced one, but still awesome!
I read that you have a lot of security personnel around you? Why is that?
Because when you are successful in an industry like the music biz, a lot of people will get dumb ideas. You receive a lot of threats, and now when I have a family I don't want them to get in harms way. People send my wife the most unpleasant threats and messages all the time. When I am abroad I cannot let them stay at home alone with no protection. And sure, even though my instincts would tell me that I could deal with these people myself if I could just get hold of them… I mean… What good would that do anyone? I fought a lot as a kid, but what the hell, I am not a kid anymore.
How many people do you employ?
8 people that travel with me. 9 at my advertising firm here in Stockholm, and I am adding ten more here in the next few months. I have ten more in LA, 5 at Size in LA, 8 in the Netherlands, Managers… artists. I think I pay something like 35 salaries in the music business.. Then 20 more in advertising. But to be honest, I have a lot of other businesses as well. I employ hundreds of people. I tend to lose count.
Besides music, Steve is involved in several business ventures, one of them being his Advertising Bureau 'Rebels'. He speaks about his role in the company and he also talks about his family situation and how to be a family man while at the same time touring across the world. Lastly he speaks about friends and 'gold-diggers'.
Tell me a bit about your advertising bureau.
I bought shares in a young company started by a bunch of young and creative guys. They are really talented. So we basically built it all from the ground and named it 'Rebels'. We do campaigns for companies such as Audi, Nike… All kinds of companies and we work with artists as well.
How involved are you in the day-to-day work?
Very. I work a lot with the creative parts, that's actually all I do. I have built a great team around me so as soon as I get a request, I have people on the project. We work on different parts of the projects, but I am always involved in the creative part, regardless if it is a television ad for the local lottery or something for Audi or Porsche.
Do you have a title?
Not really, I am just a partner. I take a lot of the meetings, I like having the first contact with our customers, and I am usually there when we deliver the product as well. Now we are working on a campaign for a Hollywood movie, and it is a lot of fun. The budget is huge and we have free hands to do what we want. It is so much fun. I am starting to find a balance in my life. I will always make music but I want to put more time into my advertising bureau and the plan is to cut down on my gigs from 150 a year to 110. I think that will be enough.
to be continued …