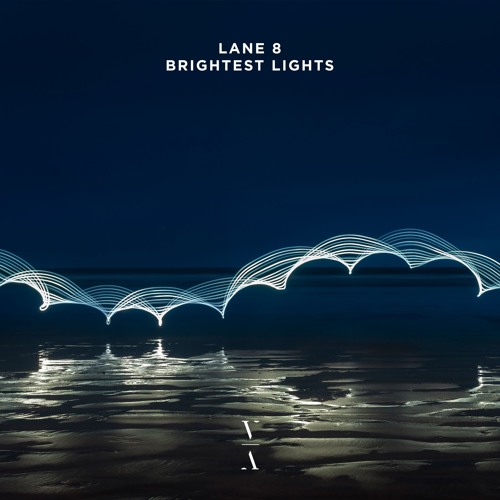 With a steady flow of tracks from his upcoming album seeing their release, Lane 8 finally revealed the entirety of 'Brightest Lights'. The album spans 13 tracks and lasts for a good hour's length. On the features end, Arctic Lake, POLIÇA, Jens Kuross, Kauf, and Nevve lend their talents. As we've come to expect at this point, Lane 8 (Daniel Goldstein) delivered on a unique and memorable experience.
Upon announcing the album, Lane 8 mentioned his mission to illustrate beauty in an apparent manner. With that, 'Brightest Lights' received its core value, and utilizing his talent, the artist achieved his goal.
"We are so bombarded with negative energy these days that it's easy to forget all the beautiful and positive things that happen every day. however small, Brightest Lights is about celebrating and embracing the ups and downs of life and trying to see the world in a positive light."
Onto the album itself, 'Brightest Lights' does not navigate through many colors, giving it a stream-like flow. Progressing, it traverses different sensations of warmth by expanding and retracting sounds and moods. With that, a coherent listen is retained being tailor-made for multiple listens all around.
Tracks
Kicking off the album, 'Groundhog Day' presents a mellow gleam creating a euphoric dream-like sensation. In continuation, 'Road' with Arctic Lake shines with its delicately tinged plucks, vocals, and airy percussive elements. Onward, three previously released tracks take their turn, 'Just', the title track, and 'Sunday Song'.
POLIÇA make their second appearance on the album on 'Shooting Arrows' creating a sweet melancholic concoction. On it, the track navigates sensitive notes of taking changes and growth with lullaby-esque perspective as a reflection. From that point, 'Yard Two Stone' with Jens Kuross and 'The Gift' map the road towards a new track.
'How Often' emphasizes Kauf's breathy and lingering vocals through brighter cascading arpeggios. Throughout, it holds a swaying ease and light movement making for a calmer moment on the album. Trailing, the instrumental 'Howling Hand' is lead by a metallic silvery pluck on melodic duties. Underneath, a frothy arp holds the track's consistent elements in place.
Succeeding, 'The Flood' with Nevve marks a very welcome surprise on Lane 8's album. The track sets itself apart not only stylistically, but sonically too with a grabbing structure. Nevve's vocals steal the show as Lane 8's production unearthed their powerfully accentuated notes.
'The Flood' structures the moments in between the vocals and instrumental elements to empower its emotional tones including the solo'd ardent synth pluck into the more mellow sections. Closing in on the album's final track, 'Don't Let Me Go' with with Arctic Lake precedes.
Finally, reaching the end of the album, 'The Rope' with POLIÇA marks an overall sense of beauty, warmth, and positivism which radiates across Lane 8's 'Brightest Lights' album. The music echoes across the comforting vulnerable vocal cultivating a peaceful sounds, especially considering the ending's piano subsiding the track marking the finish of the album.
Tour
Lane 8 will soon be embarking on his 'Brightest Lights' tour kicking off on the final day of January. Accompanying, select shows will be hosting Jerro, Le Youth, or Paraleven as support acts following their respective releases on his label, This Never Happened. You can find where Lane 8 is performing and purchase your tickets through his website here.
Listen to Lane 8 'Brightest Lights' on This Never Happened below!