After creating huge controversy due to Dabin wrecking his guitar at the end of his show, the artist decided to put an end to this situation by displaying some Reddit screengrabs at the last Illenium Show.
Dabin performed in Illenium's Ascend show during the whole last tour. He also accompanied the American DJ/ producer from his beginnings in small clubs.
Some music critics thought that smashing a guitar on stage was not cool at all. Besides, they stated that the whole guitar-breaking act is outdated and they shouldn't waste this piece of gear. In addition, many times a piece of guitar hits people as well. Some thought that Illenium was trying to bring more hype to the tour.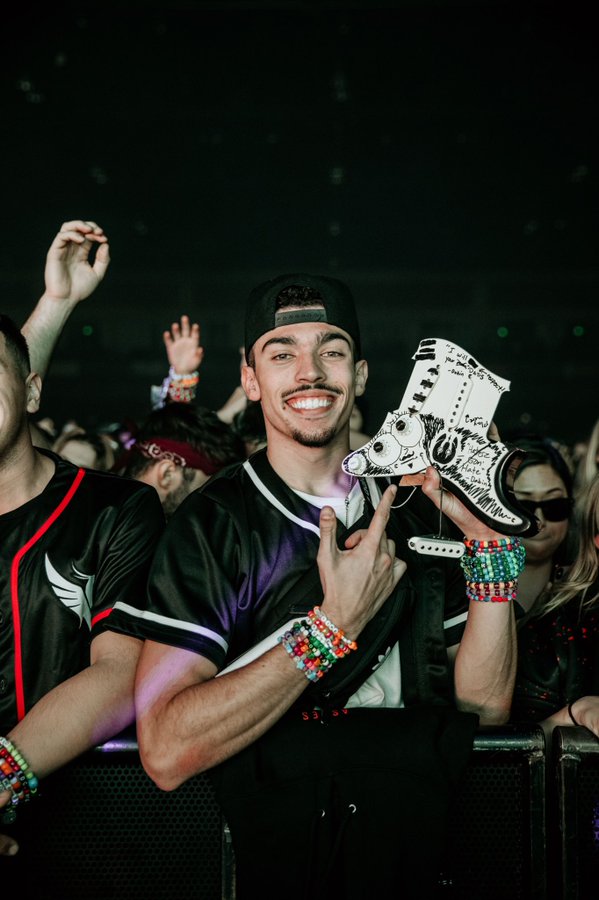 Dabin said goodbye to his touring season with Illenium with a great show accompanied by curious visuals. At some point during the show, Dabin decided to display some of the messages that criticized his act of destroying the guitar.
It is not the first time that Dabin has been involved in a tricky situation thanks to his guitar show. You can read here how he reacted to his first critics at the beginning of the controversial debate regarding his 'aggressive' act. Despite this little trolling, Dabin felt great after his last show. He even published a gratitude post towards his partners and fans.