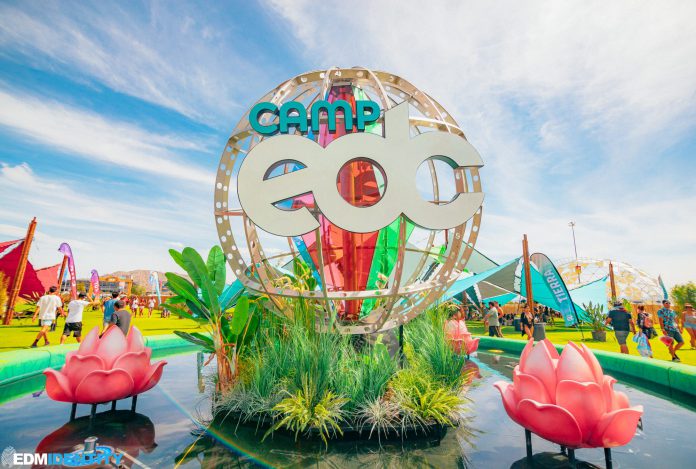 Slacked on grabbing a spot at the coveted Camp EDC? Better set your alarms after reading this one. The big man himself, Pasquale Rotella, just announced he will be opening up another RV camping area. The designated spot will be away from the main camping area and will be in an adjacent lot behind the grandstands.
To accommodate for distance, the festival planners have arranged for this site to have their own designated bathrooms and showers, food trucks, chill zone, and general store. However, they still recommend bringing your own bicycle or scooter to get around Camp EDC. Looks like it's going to be a long walk. Maybe we can grab some of the pedicabs from Forest?
The camping experience at the Electric Daisy Carnival is still relatively new. The "festival inside the festival" debuted in 2018, and features daily activities like yoga, pool lounges, and secret sets. After a huge improvement in 2019, festival goers have high expectations for this upcoming year.
EDC Las Vegas is always known for its blue ribbon production, as it's Insomniac's largest festival. As of two weeks ago, the event is completely sold out.
Set those alarms for Thursday, October 10, at 12 PM PST. You'll be able to find passes here. Better not sleep on this one.