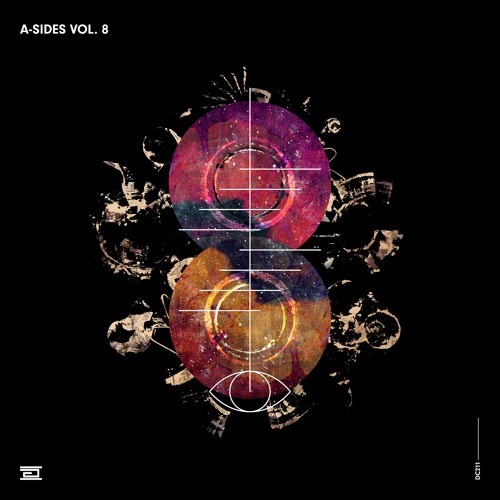 Drumcode Records announced the release for their eighth annual compilation album, A- Sides, Vol.8 for September 23, 2019. The album features 25 tracks and brings together tracks that the label wanted to release, but was unable to fit into the regular release schedule. Listeners will be glad these unique and capturing tracks found a home on the album.
Some featured tracks on the A-Sides, Vol. 8 are 'Eyes Of The Night' by Jamie Jones and Darius Syrossian. You can read more about this funky techno track here. There is also Will Clarke's remix of Adam Beyer and Bart Skils' original track, 'Your Mind'. The track shows off Will Clarke's transition away from bouncy house and into the realm of techno.
A-Side, Vol. 8 also sees a few artists that have not appeared on the Drumcode label for many years. Nicole Moudaber's track 'This is Us' marks her first Drumcode track in 5 years. Joey Beltram goes even further back with 'Can You Feel It' being his first release with the label in 11 years. This track brings a welcomed retro sound to the compilation.
Some Drumcode newbies were also welcomed to the label with this album release. First-timers include BEC, Shelley Johannson, Anthony Castaldo, Avision, Zimmz, Woo York, SAMA (with a collaboration with Secret Cinema) and Ilija Djokovic.
Check out the tracklist below to see all the talented artists featured on A-Sides, Vol. 8
1. Layton Giordani- 'Chrome'
2. Luca Agnelli- 'Apollo'
3. Raxon- 'Dream Space'
4. Juliet Fox- 'Was Beautiful'
5. Adam Beyer and Bart Skils- 'Your Mind' (Will Clarke Remix)
6. Secret Cinema and SAMA- 'Diviner'
7. Veerus- 'Prophecy'
8. Mark Reeve- 'Get It'
9. Wehbba- 'Mantra'
10. Nicole Moudaber- 'This Is Us'
11. Ilija Djokovic- 'Aura'
12. Joey Beltram- 'Can You Feel It'
13. Shelley Johannson- 'Raze'
14. Timmo- 'Acid Circus'
15. Jay Lumen- 'Razor'
16. Weska- 'Alpha Rhythm'
17. Woo York- 'Rainforest Mystery'
18. BEC- 'Hypersphere'
19. Alan Fitzpatrick- 'Heiße Rakete'
20. Jamie Jones and Darius Syrossian- 'Eyes Of The Night'
21. Ramon Tapia- 'Sonic Therapy'
22. Anthony Castaldo- 'Express Yourself'
23. Zimmz- 'Console'
24. Avision- 'Break'
25. Marco Bailey- 'Haku'
You can stream it all below.