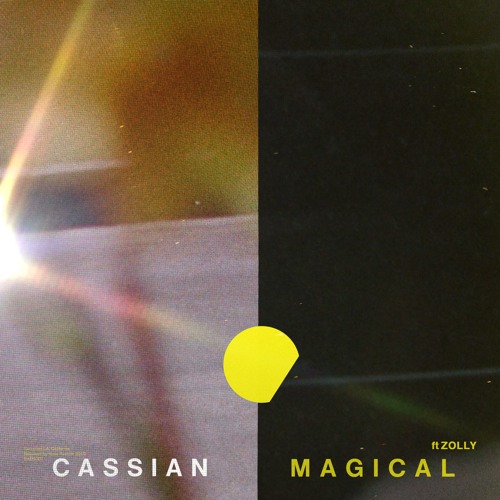 Cassian – Magical ft. Zolly
Welcome another single from Cassian on Rüfüs Du Sol's Rose Avenue imprint with the release of 'Magical' featuring Zolly. Sydney's rising producer enlisted the vocals of Phil Slabber from Crooked Colours to deliver this ethereal track. Seeing its release at the start of autumn, it trailed summer's 'Same Things' which featured Gabrielle Current. Ahead of the official release of 'Magical', the track gained its first play on Australia's Triple J.
made a song with an Australian friend that got released on some other Australian friends label that just got played on the all Australian music show on a national Australian radio network 🇦🇺✨😁🇦🇺 https://t.co/W0u8ikaAwp

— Cassian (@_cassian) September 26, 2019
With the release of 'Magical', Cassian expands his already versatile sound and style. From this point, he's delivering an ethereal pop and dance track which combines a dynamic despondent vocal alongside a hopeful-sounding production. Delving further, the steady percussion underlying the vocals, pads and plucks delivers a swaying featherweight sound.
Throughout Summertime, Cassian produced two remixes for Rüfüs Du Sol which featured on SOLACE REMIXED. Beyond that, Bob Moses delivered us his remix of 'Listen To Me' among other works in that time.
The producer has some dates lined up for Australia before heading back to the US for more shows. To catch one of his performances, you can find tickets here.
Cassian – Magical ft. Zolly