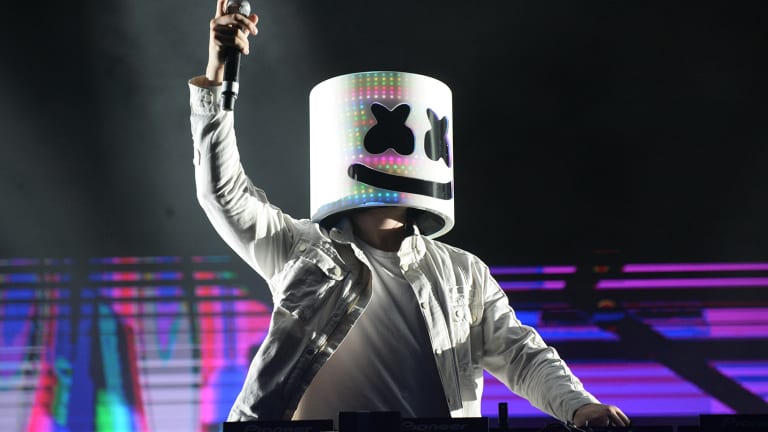 Marshmello has been quite productive these past couple weeks. The masked artist recently held a record breaking virtual concert inside of Fortnite, reported to have around 10.7 million viewers. Now, with summer soon approaching, Marshmello is not only set to see big crowds but a big paycheck as well. The newly renovated KAOS Dayclub and Nightclub, located at the renown Palms Casino Resort, has signed Marshmello for a jaw-dropping amount of money you won't believe.
"The Palms has always been one of the most iconic hotels, so it's very exciting to announce that this will be our new home in Las Vegas…" Moe Shalizi – founder and CEO of The Shalizi Group
According to a report from Variety, Marshmello has agreed to a 2 year contract with the club, priced at a respectable $60 million. Yes, that wasn't a typo, $60 million or in other terms, $30 million a year! Overpriced or not, money will be the last thing Marshmello will have to be concerned about for the next several years. Looking back, Forbes' highest paid DJs of 2018 report, showed Marshmello earning around $23 million. This won't be hard to top as this residency deal is already well over his previous mark.
The KAOS Dayclub and Nightclub recently completed a $690 million renovation, now set to reopen April 4th. In their reopening, Above and Beyond, G-Eazy, Alicia Keys, Travis Scott, Cardi B, and Skrillex, are among the high profile artists to perform this year. If you're thinking of planning a trip to see Marshmello himself, be aware he won't take the stage until April 6th. Additional shows of his will take place throughout April and into May.
Lastly, for more information, visit the KAOS site HERE.