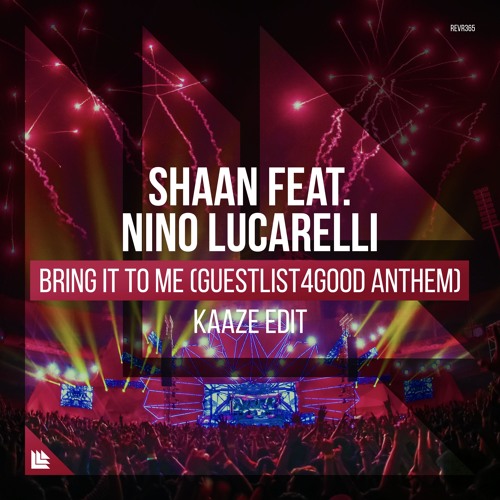 SHAAN Feat. Nino Lucarelli – Bring It To Me (KAAZE Edit)
Last December Hardwell along with a star-studded supporting cast curated the massive charity event, the "World's Biggest Guestlist" festival, in Mumbai. The anthem for that event was done by none other than Indian heavy-hitter SHAAN himself. And naturally 'Bring It To Me' was a massive track befitting such a massive event. Now SHAAN is finally releasing that track with the help of Swedish producer KAAZE on Hardwell's Revealed Recordings.
Featuring big melodies and just raw energy, it's pretty safe to say that SHAAN's production is nothing if not a summer festival anthem. And KAAZE's added flair only makes the track that much better. Give the track a listen below and get ready to hear it again at a festival mainstage near you.
SHAAN Feat. Nino Lucarelli – Bring It To Me (KAAZE Edit)