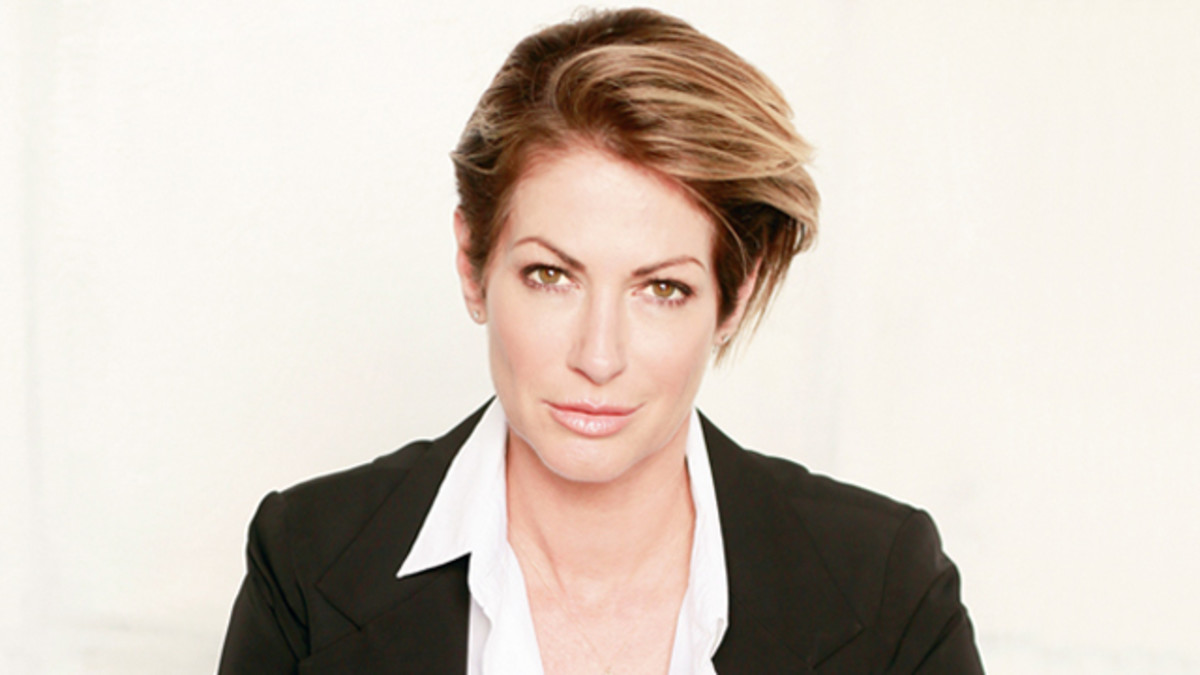 After over a decade of production, Kandeyce Jorden's documentary, 'Girl' featuring some of the world's best female DJ's, is finally here. The film follows Jorden as she makes her way (sometimes too deep) into the world of electronic music.
In the movie she interviews legendary selectors including DJ Rap, DJ Irene, Colette, DJ Lady D and Sandra Collins. Collins plays an integral role in the film as a significant part of Jorden's journey was spent travelling with Collins on tour all over the world.
Just before the release we were able to sit down with Jorden to hear about her introduction to electronic music, her thoughts on Avicii's passing, and even her mixed media art.
What drew you to the subject of women and DJing culture?
In 1998 I went to my first Sasha and Digweed show at the Mayan in downtown Los Angeles. It was probably one of the single best experiences in my life. I became fascinated and fell in love with the music and culture.  Several months after having my son, an opportunity came up for me to interview and film some of the top women DJ's. I jumped on it. Initially it was a research project, but once I started meeting these women, it quickly evolved into something so much more.
This seems to be a very personal film for you, documenting your own journey into dance music culture in tandem with Sandra's journey of DJing in the US & Europe. In what ways has that journey impacted you since ultimately parting ways with Sandra and the lifestyle?
In a way that journey served as an awakening for me. I continue to learn and grow from it. Especially given the longevity of the post production process. The endless editing, hustle to raise money, licensing of the music, setting up distribution, etc. This film has been with me for a very long time.
This film deals with getting lost in the music. In light of Avicii's recent passing, do you think this is an issue that's being addressed in the dance music community?
Yes, I do thankfully and at a high level. Ben Turner, founder of International Music Summit (IMS) started a wellness retreat called Remedy State which avocates self care to those working in the industry. He with co founder Pete Tong are launching it at the IMS conference this week in Ibiza as a tribute to the late Avicii.
What have you been up to since the movie was filmed?
In addition to filmmaking, I am also a mixed media artist. So when I'm not busy raising my now 16 year old son, or working as a commercial actor and model, I throw myself into my art. Recently I've landed into my dream studio at Grand View Fine Arts studios in Mar Vista. My studio opening is on June 7, 2018 6-9pm which will take place during the Mar Vista Art Walk. As part of the Art Walk I will have a few pieces hanging in the bar Accomplice for the month of June as well.
'Girl' is now available to stream Amazon, iTunes, and Google Play. Watch the trailer and check out Jorden's art below!
GIRL – Trailer (2018) from David Garonzik on Vimeo.