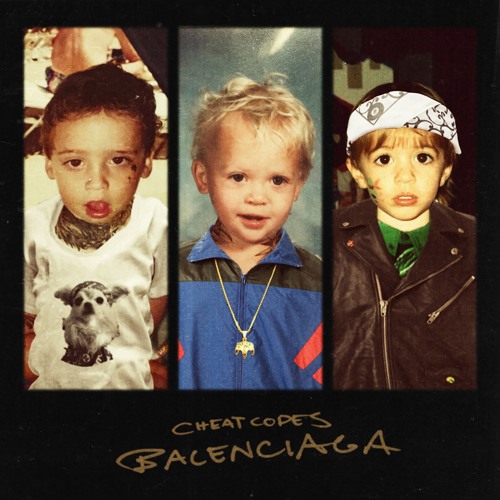 Cheat Codes – Balenciaga
While dance-pop tracks may be nice, it's even nicer to see artists shift away from that pop sound in favor of a more dance oriented one. And that's exactly what rising stars Cheat Codes seem to be doing. The trio's last production, 'NSFW', was a killer g-house production that definitely wasn't safe for work. And now they're dropping another awesome non-pop production entitled 'Balenciaga'.
And just like their previous production, 'Balenciaga' goes in. Featuring an in-your-face bass house sound and horn samples, this track absolutely slaps. If these last two releases are to be any indication, the trio's upcoming Level 1 EP is definitely going to be a must listen. Check out the track and accompanying music video below and keep an eye out for that forthcoming EP.
Cheat Codes – Balenciaga