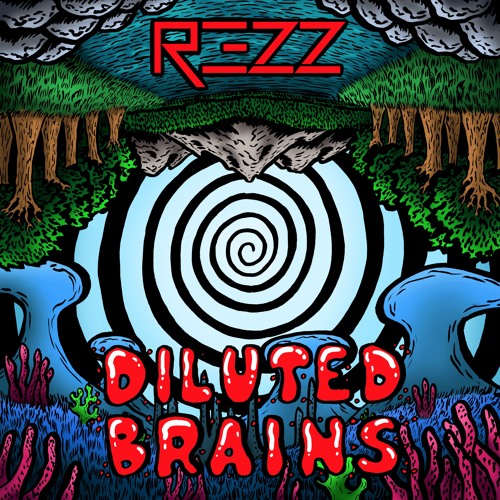 REZZ – Diluted Brains
REZZ has promised her fans a release off her newest upcoming album Mass Manipulation every Friday in July, and so right on schedule – she brings you her second track 'Diluted Brains'!
Staying with REZZ's established theme of dark, heavy and ominous beats – "Diluted Brains" boasts a modulating synth bass line that accents her resonant and legato syncopated melodic line. With her unique production structure – she includes similar rhythmic patterns throughout her tracks. A definite signature motif that ties all her tracks intimately together.
This specific track roughly follows a ternary form with section A and B being the dominant sections and then the third section is roughly a fusion of section A and B against each other.
This juxtaposition between the intro of her tracks and then the heavier half-time middle section and then finally combining both sections in the end is pretty standard of REZZ's production style. It's impressive that she's able to provide such variation given such a simple foundational blueprint.
The drop follows an expressive 4 bar pattern with the first and third bars being the same (4 successive quarter notes) and the second and fourth bars utilizing eighth, sixteenth and dotted variations. This is definitely another banger from Mass Manipulation.
Be sure to check out the track below and ingest its terrifying melody and filthy bass lines!
REZZ – Diluted Brains | Download