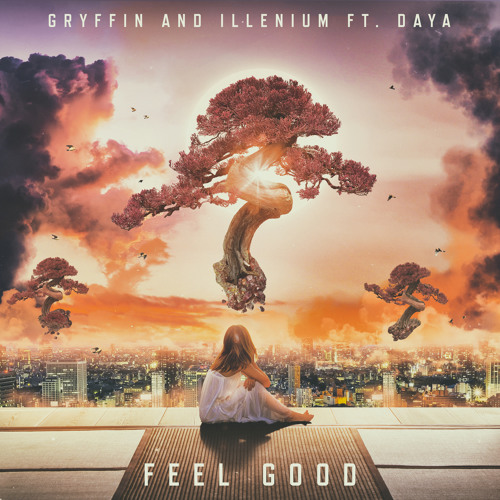 Gryffin & Illenium ft. Daya – Feel Good
Riddle me this! What do you get when you combine two talented producers whose logo and name represent mythological creatures and then sprinkle in an up and coming yet massively known vocalist? The answer? You get the best melodic feels track of 2017 so far. Gryffin & Illenium. Two guys that both had an insanely successful 2016 have teamed up to bring us their latest track, 'Feel Good.'
Here's another riddle. Guess how you'll feel after listening to this track? Yep, you guessed it! This latest features more amazing lryics from Daya whose vocals will have you instantly falling in love with this latest track. It's great to see collaborations that come together like this to blend different production styles into something that we honestly didn't see coming. Both of these artists are currently on the road, so don't hesitate to buy tickets as they are both guaranteed to make you feel something. You can stream their collaboration below, so queue this one up for your weekend playlist, especially if you want to feel good!
Gryffin & Illenium ft. Daya – Feel Good | Download 
Check out our official EDMTunes playlist for the freshest tracks - updated weekly!