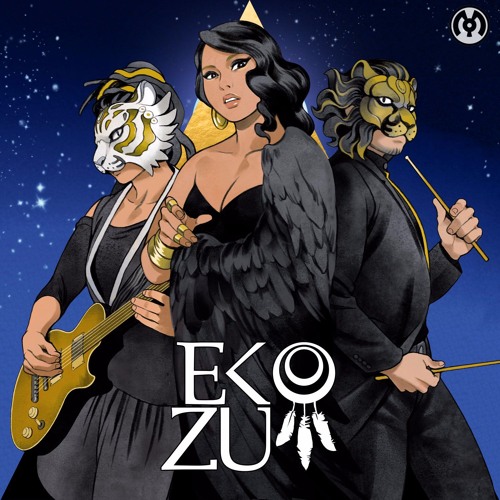 Eko Zu – Here And Now
There are certain aspects of musical creation that just pop when individuals are brought together during the creative process. Eko Zu is a trio featuring two girls and a guy from Los Angeles and San Francisco whom use nothing but a guitar, drumpads and a sirens song during their live shows and studio sessions. Quite a breath of fresh air as most electronic music artists are still using CDJs.
Their newest offering the Eternal Eyes EP has slowly been released over the past four months with the newest single 'Here And Now" being a disco inspired production that doesn't leave the audience disappointed; leaving myself, the writer wanting to jam this track live in an intimate venue. The swing, grooves and switch ups keep everyone on their toes leaving the musical world anxiously awaiting the last track "All I Ever" to be debuted, being the fourth and final piece from the EP. Out on MalLabel Music, which is traditionally known for their "Underground Bass Movement" motto has thrown a pretty sweet curve ball available for download and streaming.
Eko Zu – Here And Now | Download