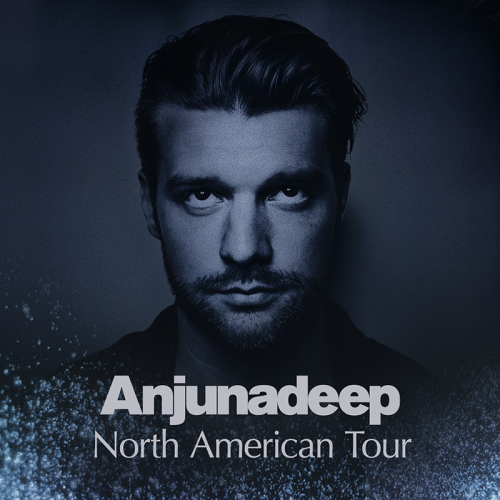 Anjunadeep is the premier deep house labels in the industry, and many aspiring producers dream of one day getting records signed to Above & Beyond's more groove-centered imprint. It is not very often that a new face appears on its roster, so when we had the chance to speak with the newest artist in the Anjuna family, we couldn't be more excited. Already deep into its North American tour, Anjunadeep is happy to have Finnish producer Yotto warming up the decks. His story started when he remixed one of last year's hottest tracks, which lead to an mixtape filled with unreleased originals.
Known for his drifting melodies complimented by dark bass patches, Yotto's sound is a perfect fit for his new home. It was just over a year ago that his remix of Pierce Fulton's 'Kuaga' surfaced, and since then, we have followed Yotto's steady stream of releases that have culminated in landing a track on Pete Tong's radio show. He admits that the last few months have been a bit crazy as he transitions into life at Anjunadeep,  but his spirits remain high as the tour makes its way across the States.
Yotto did not know what to expect as he flew across the pond to play his first State-side tour. He had played every club there was back home, but seeing how massive Anjuna's following is in America is just incredible. Playing the opening slot in cities from San Francisco and Seattle all the way to Boston has given him the opportunity to truly establish his place in his new family. And while the early morning and late nights can often put a lot of stress on artists, Yotto is loving every minute of it. He says he had never met any of the other artists he is traveling with until the tour started, but he quickly buddied up with the likes of Cubicolor, Jody Wisternoff and others. Be it traveling by bus or train, Yotto says it has been a blessing to be surrounded by people who are as friendly as they are talented. Swapping production tips and sharing music with each other has been one of best ways for him to keep the stress at a minimum during a chaotic and sleep-deprived schedule.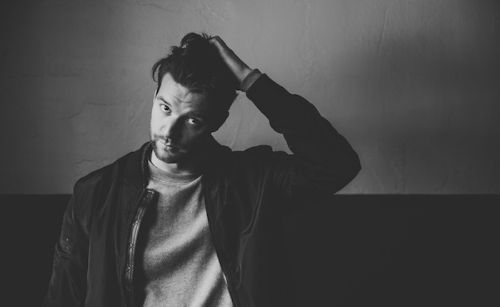 But even the lack of sleep can't slow this guy down. Even in the middle of touring, he managed to land his latest release, 'Personal Space', on Pete Tong's show as the week's Essential New Tune. For him, the track started and ended in his dimly lit and cozy studio back home; his own little personal space.  It seemed to be a track like any other (Yotto even admitted he didn't think it would go over that well!); but his team got the track into the hands of the legendary Pete Tong and it all came together. With its ethereal arpeggiators and rolling percussions, 'Personal Space' is an infectious tune that begs to be put on repeat.
It's no wonder why this guy has had such success over the past years, but he humbly attributes it all to a long and slow learning curve which lead him to the sound that he now calls his own. His whole family is involved with music in some way, but he stands as the first to step into the realm of electronic music. The unique way he puts together tracks could easily be attested to the fact that he rarely listens to house music during his downtime. Taking elements from hip hop, pop, rock, and many others, Yotto seeks to put those elements to works in his four on the floor records. The end result is truly refined dance music. His latest EP, 'Wondering', is a true statement of his range of productions talents, and stands as a work of art. In just three tracks, he touches on elements from house and techno and everything in-between. Every beat of every measure possesses that soft and tasteful melodic touch that we have come to expect out of any Anjuna release.
And now with numerous gigs in front of him, Yotto remains hungry for more. With more new music in the works and more crowds to play them for, we definitely can expect more from this guy before the years over. If you are interested in checking out any of the upcoming stops on Anjunadeep's North American Tour, you can check out the dates here. This tour is hitting some of the biggest venues in the country, and features some of Anjuna's biggest names such as Cubicolor, Jody Wisternoff, and of course Yotto. If the rest of the tour is anything like the first half, than it should be on every house music fan's bucket list.