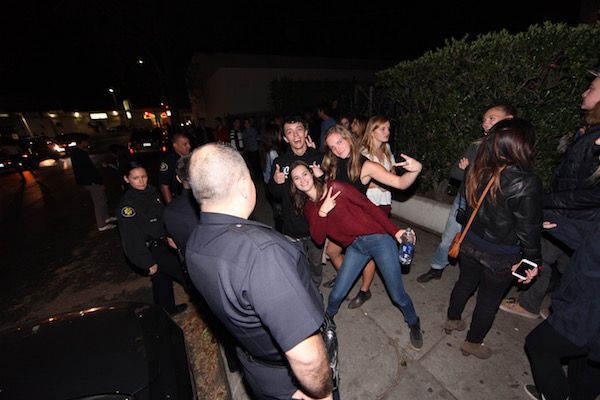 It appears that USC isn't as down to party as they'd have us believe. Last night, globe trotting DJs Thomas Jack and SNBRN wanted to party; LAPD apparently did not.  A pop up party on 23rd street –  not frat row – went in for about an hour and a half with SNBRN and Matt DiMona before LAPD decided the turn up was too high for a Wednesday night, and shut the whole thing down. No less than 6 police officers scurried about the outside of the house for a solid hour, attempting to contain and eventually shutting down the pop up event. Because you need double digit police officers to handle a house party full of upper middle class USC kids these days, apparently.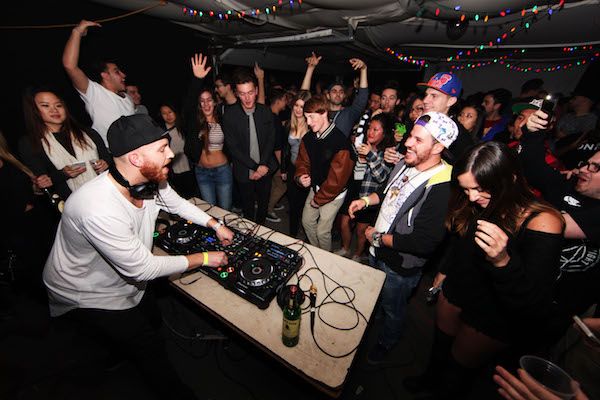 Thomas Jack has been in and around Los Angeles and USC the past fortnight, partying with frats and sororities and college kids and promoting his upcoming Fonda Theatre shows (25th an 27th – Thanksgiving basically). This time, it appeared him and SNBRN had agreed to come play a YONI party, the college promoter group who runs parties out of that particular location, for what one would believe to be a way to rile up the campus about the Tropical Express Tour.
The place was packed front and back, with USC kids lining up into the street to see the duo, who recently sold out their forthcoming two night stand at NYC's Terminal 5 – a locale much bigger than the rickety house on LA's 23rd street neighborhood. There were a few photographers at the event who documented the events – check them out. You can get tickets for Thomas Jack's Fonda shows here.

Photo Credit: Dorothy Caccavale