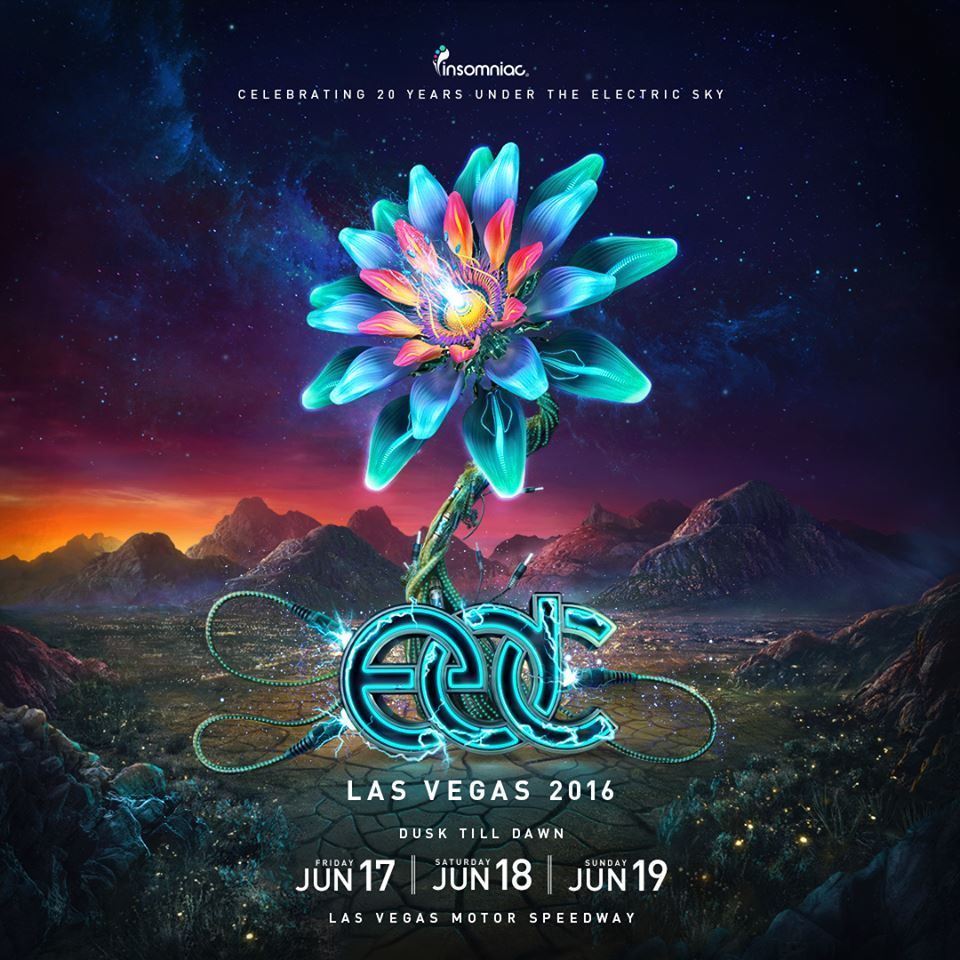 Many people think that dance music festivals are a new phenomenon of the past 5 years, a small blip on the pop culture radar. To their surprise, EDM juggernaut Insomniac is about to reach a major milestone. Electric Daisy Carnival will celebrate 20 years in 2016 and Insomniac has wasted no time getting geared up for the big anniversary. Today, Insomniac announced that EDC Vegas will return on June 17,18, and 19 to the Las Vegas Motor Speedway. The announcement comes in the form of a feels-inducing trailer that will be sure to get you revved up and ready to purchase your tickets. Luckily, they will be going on sale at noon PT on September 21.
In an interesting wrinkle, Pasquale Rotella took the time to let fans know why ticket sales are beginning so early this year. As we have reported, Nevada changed its tax laws to impose a heavy new tax on festivals including Electric Daisy Carnival. This is the most likely reason we aren't seeing a double weekend celebration of the anniversary unfortunately. That tax goes into effect on October 1, so Pasquale is doing the headliners a huge solid by skirting the evil tax man for a few days. After that, you can expect your ticket prices to jump 9% thanks to the new tax. You can get more details and your tickets at the official website here.
Check out our official EDMTunes playlist for the freshest tracks - updated weekly!