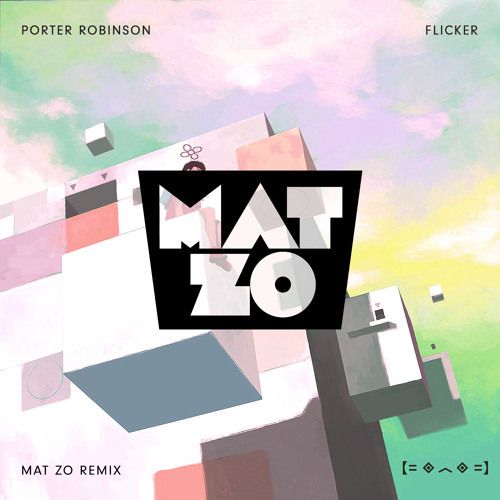 Porter Robinson- Flicker (Mat Zo Remix)
Remember 'Easy?' Porter Robinson and Mat Zo dropped their hit collaboration back in 2013, which shocked the electronic music world with its stunning beauty and euphoria. Since then, fans have pined for more joint efforts from these two artists, as the two are good friends and even toured together on Porter's Language Tour. This dream has now become a reality, as Mat Zo just remixed 'Flicker,' the fourth single off Porter Robinson's 'Worlds' album. The remix was premiered at Monstercat's Label Showcase event in Toronto, where Porter played a DJ set along with Pegboard Nerds, Grabbitz and Haywyre. Mat Zo himself had previously played the remix at Exchange in Los Angeles, when he played there on June 5th. The video of him dropping this live can be viewed here, although it only includes the second drop.
While there has been no word on any official release for Mat Zo's remix, it is distinctly possible that it will be included in a remix package for 'Worlds.' When the album first dropped, a Remix CD was released which included highlights like Anamanaguchi's remix of 'Sad Machine' and Arty's version of 'Lionhearted.' Since fans have been eagerly awaiting official remixes like Ninth Parallel's take on 'Sea of Voices' for almost a year, it stands to reason that there could be a follow up remix package to Porter's groundbreaking album. In the meantime, you can enjoy a rip of Mat Zo's drum and bass take on 'Flicker' below.
UPDATE:
We now know that this track will be a part of the Worlds Remixed album. Additionally, Porter uploaded the official version to his SoundCloud today and called it, "one of the best remixes i've ever gotten in my life."