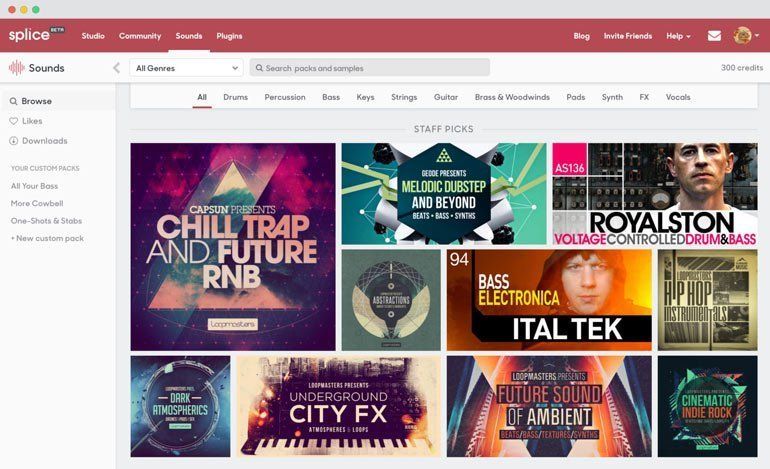 Splice Sounds is now offering a premium subscription service, but it's not what you might think. Unlike other music platforms like Spotify, Splice Sounds its offering a way to connect within the music industry, as it offers a way for creators to discover, download and organize their sounds, through different methods which include sample loops and audio files. This is critical because nothing as have been available or accessible in this fashion before, it's basically "Spotify for Samples". Additionally this enhances an already existing core unlimited backup, version control and collaboration platform.
The service will impact those creating music who currently rely on purchasing samples by blinding purchasing packs that may include sounds they cannot even listen to until after purchasing the pack; this allows them to change this and steer away from pirating, which has been a major setback for the music industry as a whole. The goal of Sounds is to allow for a seamless workflow for musicians, making it easy for producers to choose only the sounds they need and curate a useful collection, allowing them to easily drop them right into their library. This promotes the creation of music by making it easier to get sounds together. Subscribers to Splice Sounds will have access to a growing databse of sounds (>500,000 sounds, >1500 sample packs, >20 labels) provided by leading sound manufacturers including our flagship partner, Loopmasters.
For those interested there will be two levels of premium subscription available with Level 1 starting at $7.99 with 100 download credits per month, unlimited auditioning and browsing, and Level 2 starting at $13.99 with 300 download credits per month, unlimited auditioning and browsing.
For more information head to their site, here.