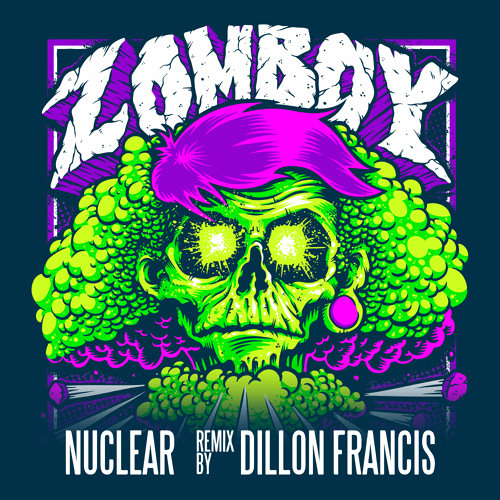 Zomboy – Nuclear (Hands Up) [Dillon Francis Remix]
British producer, Zomboy, released his second EP, The Dead Symphonic EP, way back in 2012. Fast-forward three years, and we finally have a remix of one of its songs by none other than the moombahton king himself, Dillon Francis. Originally premiered during Jack Ü's 24 hour marathon set, the remix was quickly ripped and published to the internet before being taken down back in February.
Reworking the lead song of the EP, 'Nuclear (Hands Up)', Francis dresses the song with a type of moombahton verve we are used to hearing from him. Tagged as #twerkbahton on SoundCloud, Mad Decent's in-house comedian goes back to his roots by dropping heavy and syncopated synths while still maintaining a dubstep feel of the original song.