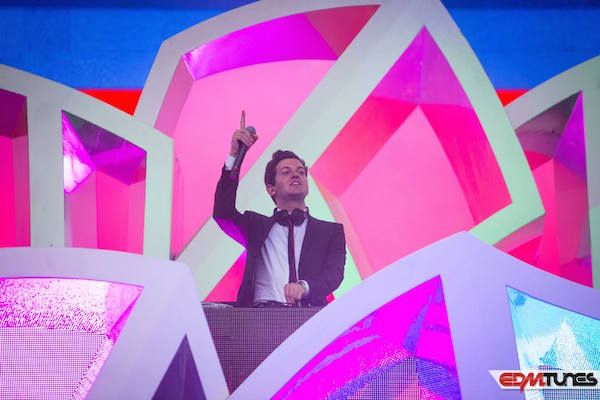 This past Thursday, Skrillex and Diplo, (known collaboratively as Jack Ü) announced that the duo would be hosting a 24 hour marathon set. Unfortunately, the set did not make it to the full 1 day madness for when the eighteenth hour had rolled around, so did the police forcing Jack U to shut down. Before the party came to a screeching halt, Dillon Francis hopped on the decks to premiere his highly prognosticated remix of Zomboy's 'Nuclear (Hands Up)'.
Approximately three weeks ago, Dillon Francis' hefty to-do list made its round on social media after the American DJ and producer released his agenda of projects in the works. Among the list were a remix for Madeon's 'Imperium', a collaboration with Galantis and finishing a Moombahton EP. Though Dillon still has many of those projects still in the works, the multi-personality dj can cross one task off his list.
All thanks to a rebellious fan, Dillon Francis' 'Nuclear (Hands Up)' remix has surfaced. For bass and dubstep fans, it is an ambitious task to remix one of the genre's finest, Zomboy. However, Dillon Francis has executed his rendition of the track impeccably. 'Nuclear (Hands Up)' Dillon Francis remix exhibits Dillon's signature Moombahton sound. The unreleased track includes a thick and diverged bass line in addition to climatic builds and of course, cursory drum fills. I, for one, am thrilled for this remix to see light.