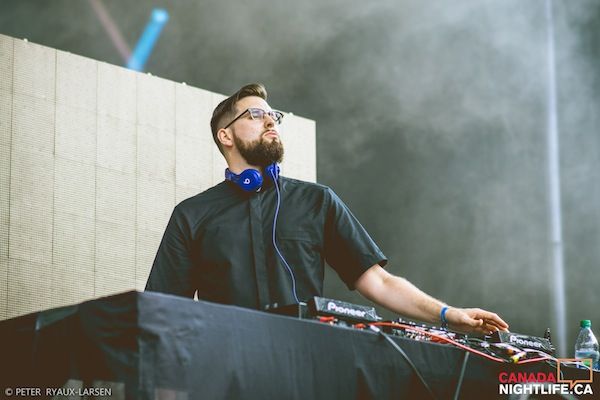 Tchami – Confessions #2
In today's dance music environment, it has become almost expected to have a podcast. It's a great way to get exposure and also give fans a taste of what you might play in your live sets. As future house has grown in popularity, the biggest names at the forefront of the movement have started weekly podcasts. Oliver Heldens has 'Heldeep Radio' and Don Diablo recently started his own 'Hexagon Radio'. However, the one who started it all, Tchami, has never been one to follow trends. Rather than commit to a weekly podcast, he has created a mix that he calls 'Confessions'. The fist edition came out almost 8 months ago, but this week, Tchami has returned with 'Confessions 2'.
If you have recently seen Tchami live, you will recognize many of the tracks in the mix. He starts off with the sultry "After Life" and takes the listener on an hour long journey through the hottest sounds in electronic music featuring names like Jauz, Valentino Khan and Mercer as well as some unreleased music from the man himself. Differing from the crowd again, Tchami makes these mixes available for free download, so grab your copy today and check out the track list below.
Tchami – Confessions #2 Tracklist
01 Tchami feat. Stacy Barthe – After Life
w/ Tchami feat. Stacy Barthe – After Life (Jauz Remix)
02 Tchami & AC Slater feat. Kaleem Taylor – Missing You
03 Valentino Khan – Deep Down Low
04 ID – ID
05 Chris Lake – Chest
06 Mak & Pasteman – Oh Baby
07 Hybrid Theory – Bad Bwoy
08 Major Lazer & DJ Snake feat. MØ – Lean On (Malaa Remix)
09 ID – ID
10 Caroline Koch – Timeless (Tchami Remix)
11 Fatboy Slim – Praise You (MERCER Late Night Edition)
12 Jack Ü, feat. Kiesza – Take U There (Tchami Remix)
13 RiFF RAFF – Tip Toe Wing In My Jawwdinz (Jauz Remix)
14 NOVKA – Dat Vibe
15 ID – ID
16 Devon Rivers & TWB – Dope Boy Smile
17 Born Dirty feat. Kid Sister – Don't Stop Get It
18 Jack Beats – One Love
19 Mr. Gonzo – Got This Feeling
20 Jonas Rathsman – Wolfsbane
21 Escape feat. Daudi Matsiko – Just Escape (Justin Martin Remix)
22 Elderbrook – How Many Times (andhim Remix)
23 SAINT WKND – Positive Vibe