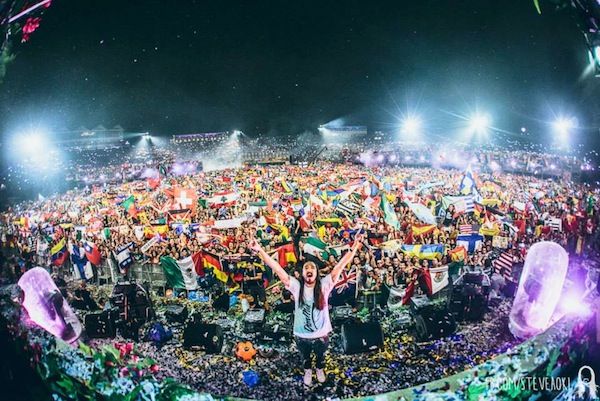 Los Angeles based record label, Dim Mak, will one again be making their return to Belgium this summer in order to host their sixth consecutive Dim Mak presents 'Up All Night' stage at Tomorrowland. Dim Mak did not stop there, as the record label will also be bringing their 'Up All Night' stage to Brazil this Saturday for the inaugural Tomorrowland Brasil which will take place May 1st to the 3rd.
Dim Mak announced who would be joining forefather, Steve Aoki, in Brazil and the list consists of Dim Mak heavyhitters. Deorro, Borgore, Autoerotique, Dirtyphonics and many more. All acts are preparing to showcase what Dim Mak is all about at their Tomorrowland Brazil debut. The full lineup for Dim Mak's sixth invasion of Tomorrowland in Belgium has been announced and once again includes Deorro in addition to The Bloody Beetroots, Uberjak'd, Ookay, and Qulinez.
Check out Dim Mak invading Tomorrowland 2014 below and prepare for the 2015 madness.