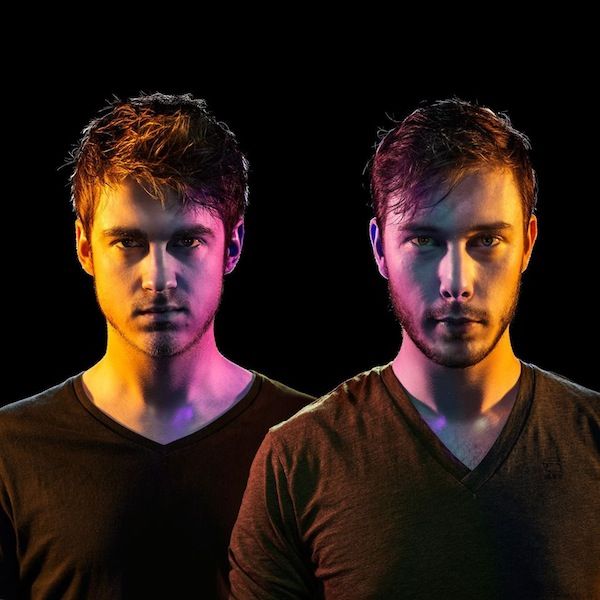 Only in their early twenties,
Ruben Den Boer
and
Victor Pool
have accomplished more than most at a remarkably young age. Better known as
Vicetone
, the two have gained success in the world of electronic music with their wide array of progressive house hits. Only last year, the two announced their collab, "Let Me Feel", with Nicky Romero in front of the massive Main Stage crowd at Ultra Music Festival. Since then, they have released standout tracks on some of the industry's finest labels such as Spinnin, Protocol, Revealed and Ultra. This year is already looking bright for the two, with their track "Follow Me" becoming the 2015 Ultra Music Festival anthem along with the releases of "Angels" and "No Way Out".
During all the WMC madness in Miami, we got the chance to sit down with Vicetone and see what they've been up to as far as new music and touring.
When producing a new track, do you both have specific tasks in the process? How is it working with someone else all the time?
Victor: Well we combine it, and now that we both live in L.A. it's super easy to work together, so we can bounce ideas back and fourth. Sometimes we start melodies or chord progressions ourselves and then I give the idea to Ruben and he can use it. It all depends on the situation mostly.
At a relatively young age, you guys have been able to accomplish quite a bit musically. What do you hope to accomplish this year?
Victor: Well for this year, we hope to produce a lot more vocal singles as well as originals. Its kind of a good balance between touring and exploring new markets and just staying in the studio and working on new music.

Ruben: Lately we've been touring and we've recently moved to LA from Amsterdam, which has been a long process. We're finally settled down and now in May, were taking a month off just to be in the studio and work on all this new music we have. Its almost finished so we'll have a ton of new music coming out this year.
 Are you working on anything right now? What can we expect from you in the near future as far as new releases, remixes or EP's?
Ruben: Yes, right now we're working on a lot of new music. You can expect a couple very interesting new remixes, a lot of vocal originals and maybe a bigger project like an EP down the line. We're not going to make an album just yet, but an EP is definitely something we're looking at. We have so much music ready, including new remixes and new collaborations… It's going be very, very big year.
Your recent release "Follow Me" is the official 2015 Ultra Music Festival Anthem. How does playing at Ultra compare to playing at other festivals for you two? What are you looking forward to most about playing the Main Stage?
Victor: I consider Ultra the beginning of the music year; it gives you the chance to play your new music and demo it out. Well we are going premiere two new singles; we're not going tell which ones yet, it's still a secret but were really excited to test them out for the first time. Playing them for the first time we get to see what everyone's reaction is like to them.

Ruben: We're excited to play our new singles, some special edits and being on Main Stage makes us even more excited to test out or new songs.
What other artists do you see yourselves working with for future projects? If you could pick any artist to collab or work with who would it be?
Victor: We always like to work with people that are outside the dance music industry. We've worked with Kat Nestel on our track "On Our Way Out", because you know she isn't from the dance world so she has a different take and different musical ideas, which we find very interesting and fun to work with. And we worked with some other artists also not in the dance world, and we loved doing that.
What about larger names?
Victor: Tove Lo would definitely be one, and if Adele gets back in the groove, we'd love to work with her. That would be a dream come true.