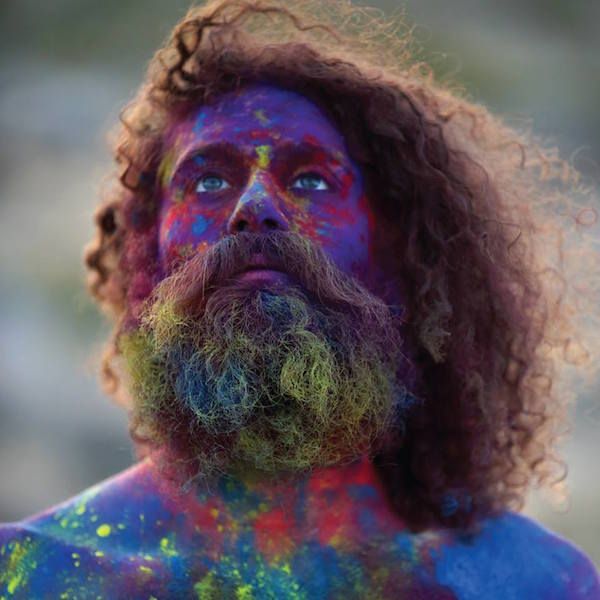 The Gaslamp Killer – The Gaslamp Killer Experience: Live In Los Angeles
The Gaslamp Killer Experience: Live In Los Angeles, is the newest and most unique release yet from instrumental hip-hop and psychedelic producer, The Gaslamp Killer. The performance is a live, 15-piece orchestral reproduction of his electronic tracks, conducted and DJed by Gaslamp, all done in one take. The recording of this sold out performance took place on November 7th, 2013 at the Mayan Theatre in Los Angeles just 5 months after The Gaslamp Killer's near death accident and against the advisement of his doctor.
Released through his label, Gaslamp Killer Music, The Gaslamp Killer Experience is an exposition of the collaborative magic between the forward-thinking producer and his incredible band of musicians. With a set list dominated by instrumental performances of his 2012 album, Breakthrough, The Gaslamp Killer enlisted the talent of fellow LA-based musicians. With Amir Yaghmai of Jogger on guitar, Kamasi Washington on saxophone, one of LA's most sought after musicians, Gene Coye, on the drums and trumpet player, Todd Simon. With this A-list cast of LA local legends, The Gaslamp Killer stood alongside acting as a modern age conductor, using his iPad and DJ equipment to interact with the band.
The Gaslamp Killer Experience: Live In Los Angeles consists of 8 pseudo-psychedelic, electro-instrumental tracks, ranging in lengths of less than 2 minutes to over 12. It's undeniable how harmonically the collection of instrumental talent breathes a new, interesting life into The Gaslamp Killer's original studio productions. However when one dives deeper into each production, the producer's unsurmountable creative depth and carefulness become equally as apparent. From start to finish, each song in this live performance album has a special personality; it blends instrumental and electronic seamlessly; and the overall style is something we can't put our finger on, yet have been thirsting for for a while.
The talent of each musician is uniformly showcased and drives the performance forward. Simultaneously, each powerful piece of the puzzle equally contributes to the strength of the entire production. Each performance is emotionally driven ranging from Gaslamp's electronic influences as the passionate conductor to the musicians who lend their talent and energy to each note in tandem with their eccentric leader's vision. Along with electro-instrumental fusion performances like Pretty Lights, Bonobo and Emancipator, The Gaslamp Killer Experience: Live In Los Angeles ranks in comparison as a trailblazing moment for electronic music's capabilities and future.
Purchase The Gaslamp Killer Experience: Live In Los Angeles here and listen to 'Apparitions' below.