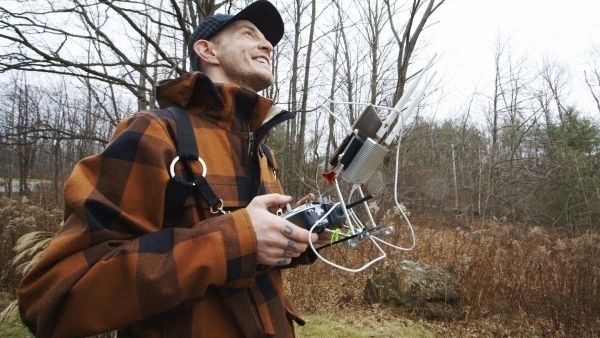 Besides being one of the most vocal artists in the electronic music community, Joel Zimmerman aka Deadmau5 has become known for some of his eccentric hobbies. Over the past few years we have watched his burgeoning car collection grow, but most recently Deadmau5 has taken up a healthy interest in drones.
Now courtesy of tech YouTube personality, Marques Brownlee, we have been granted an inside look at the Deadmau5 compound and his DJI drone squadron. The video starts off with a short discussion inside his Ontario mansion before taking to the wide open spaces for shots of the mau5 riding an ATV, driving his McLaren, and playing with some crazy drone remote control setups. The video also serves a companion piece to a DJI drone review written by The Verge, with Joel serving as the test consumer.  It's a rare look at Deadmau5 geeking out and just having fun, and it's safe to say that most of us would kill to spend our day like that.
Source: The Verge
Check out our official EDMTunes playlist for the freshest tracks - updated weekly!