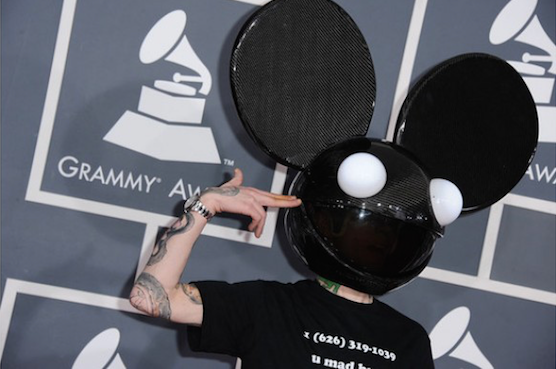 With the coming and going of the 57th GRAMMY Awards – the biggest celebration of music in America – the media was left with a multitude of headlines that have bled into the week. From Sam Smith's 4 award night, Beck's surprise taking of album of the year, and Kanye's always-reliable antics, the controversies and discrepancies seem to have picked up the slack for what was agreeably a very underwhelming telecast for the esteemed award show in comparison to its years past.
Here in the dance music community, we've been laying below a lot of the pop culture drama. We watched Tiësto take home his first GRAMMY ever for his re-working of John Legend's 'All of Me', we saw Aphex Twin, without even showing up, take down dance music's GRAMMY heavyweight, Deadmau5, and sound pioneer Mat Zo for Best Electronic Album, and we saw Clean Bandit's infectious single, 'Rather Be', take home the golden gramophone for Best Dance Recording. Despite saying "we watched" those awards be claimed, if you're like me, you may have missed the recognition of these three dance categories. No, not because I was out of the room reheating chicken dip from the previous week's Super Bowl, but because once again, dance music was snubbed from the Grammy telecast; the awards for our beloved genre were given away during the pre-telecast streamed Sunday afternoon on the GRAMMYs website.

Granted, dance music hasn't been dominating pop culture for decades like Country, Rock, and Hip Hop, but the lack of airtime given to us at the biggest music award show of the year does raise a few eyebrows to me about where we stand as a genre and as a culture. All too often, we've come to accept the idea that the EDM bubble has "burst." It's frustrating to see people saying we've reached our peak, when we have so much more to share with the world from our community.
Aside from the GRAMMY's, there are other indicators. Only a week or so ago, EDM blogs were sharing pictures and vines, all gaga over "EDM" being an answer on Jeopardy. What kind of music genre would consider an appearance on Jeopardy news? A young one, that's who. And all too often, I still hear ignorant statements like, "Why is this song 'by' Calvin Harris? Ellie Goulding does all the singing."
After each underwhelming and disappointing "GRAMMY Moment" (26 performances in all), I couldn't help but think more and more, how can the EDM bubble have *burst* when it can't even make an award show for popular music? It's an absurd thought, really. Sure, if you eat, sleep, and breathe dance music like many of us do, it definitely may seem that dance music has reached a stratospheric level of success – more than many of us may have ever thought it would. But as a community, we need to demand more from pop culture than what we're currently accepting now.
Yes, dance music is a prominent genre. It's held #1 hits on occasion, crossed a multitude of radio airwaves, and the lyrics resonate from the lips of way more people than many of us would have ever believed possible. But no, the bubble has not burst. We're still young. We're still earning our respect as a genre. Pop stars are benefiting from dance inspired tracks, and remixes are used as tools to bolster originals. Our most talented artists are being overlooked by the public, and receiving their awards on the pretelecast because we are still the up and coming genre. We have a long way to go yet, to share everything about our talents, our culture, and our value as a community, so I hope we are not too quick to call it quits. We are a community, a powerful group of people who all share one love: dance music. Before we pat ourselves on the back, and say, "Hey, it was a nice run," we should look much more at just how much farther we can push this genre, and demand our well-deserved respect and attention from the rest of the musical community.