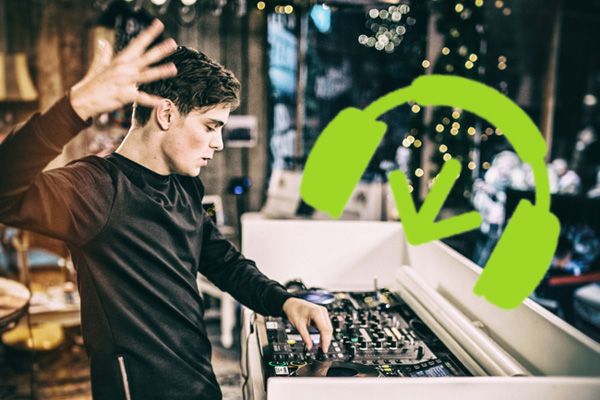 As with every year's end, everyone is whipping up their "year-in-review" lists and and "best-of" compilations (hint hint…check out our Top 20 Underground Tracks of 2014). Beatport, one of dance music's most prolific analytical cataloguers, has compiled a list of Top 20 'Tracks', 'Performers', and 'Genres' based on their extensive treasure trove of data.
Spinnin' Records maintains its status as Beatport's top selling label, with 7 of the top 20 hits. The top track though came out of Defected Records with Oliver $ and Jimi Jules infectious 'Pushing On'. Of course Oliver Helden's 'Gecko' came in strong, at number 2, and supports Beatport's noted shift in popular music. Call it what you will, deep house (and the numerous variations of it, including future bass) has made a big swing towards the most downloaded genre. Maceoplex's 'GusGus' remix further supports the shift for Deep House and Tech House taking their respective #1 and #2 spots on the Beatport Top 10 genre chart. For those of you who feel a little surprised by this deep house take over, can rest assured with the top performers chart, as this list came in about as we all expected…save for one entry. The top entry. Martin Garrix, the breakout artist of 2013, has topped Beatport as the most successful performer of 2014.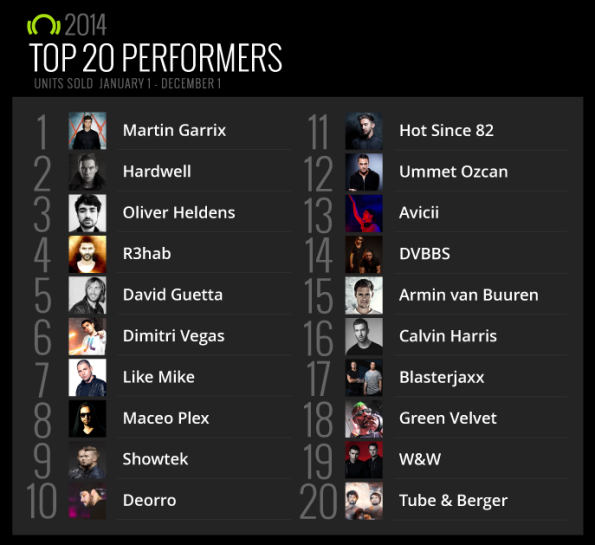 Martin came in as the youngest artist to earn a top 5 spot in the DJ Mag Top 100 (at number 4), and has joined the ranks of some of the wealthiest DJs around, with an estimated net worth of $14 million. He's been on a number of huge collaborations including 'Set Me Free' with Dillon Francis, 'Gold Skies' with Sander van Doorn, DVBBS and Aleesia, and a Beatport Top 20 track with Dimitri Vegas & Like Mike, 'Tremor' (#16). Plus he's trotted the globe, hitting up festival upon festival; so maybe we shouldn't be so surprised with his number 1 ranking.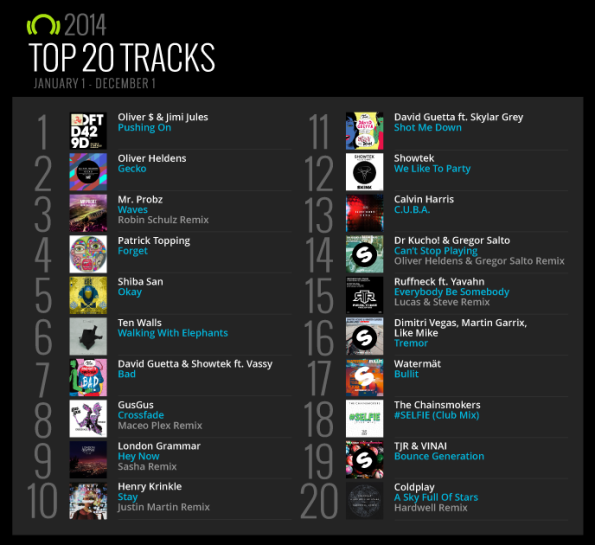 These Beatport charts are definitely an entertaining read, and pretty insightful as to what's going on in the world of music consumption. 2014 has been a big year for a lot of folks, and we can really get an idea as to who actually had the biggest. We're looking forward to watching these trends and seeing if they continue in 2015. Will deep house become the next big room? Who will be the year's most prolific performer? What kinda tracks will dominate our playlists? Who knows, but we're sure excited to find out.
You can check Beatport's full review of their charts here, and are always welcome to share your thoughts with us below.