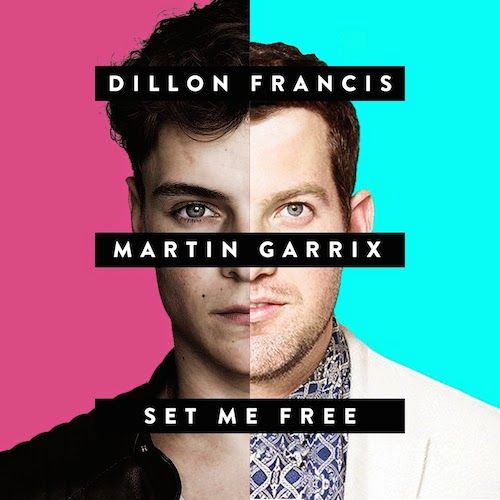 Perhaps the most anticipated tune from Dillon Francis' debut album 'Money Sucks, Friends Rule,' has hit iTunes today. Collaborating with 18-year-old Dutch wunderkind in yet another explorative effort, 'Set Me Free' dives into electro territory that appears to be a new style that Francis has been experimenting with on this forthcoming album. 'Money Sucks, Friends Rule' is available for iTunes pre-order now, with a release date set for October 28. If you have already pre-ordered the album, 'Set Me Free' will automatically appear in your iTunes library.
Speaking on the partnership with Garrix, Dillon says: "He is so great to be around, has such happiness when he's creating. The song was truly a labor of love." In addition to 'Set Me Free,' the fifth track to be released off the album, be sure to stay tuned for the official video of another massive collaboration from the album, "When We Were Young" with Sultan & Ned Shepard, later this month.
Fans can catch Dillon on his massive headlining tour this Fall, kicking off on November 17 in Nashville, TN and hitting major cities across the U.S. and Canada before closing with a headline date at Brooklyn's Barclays Center.