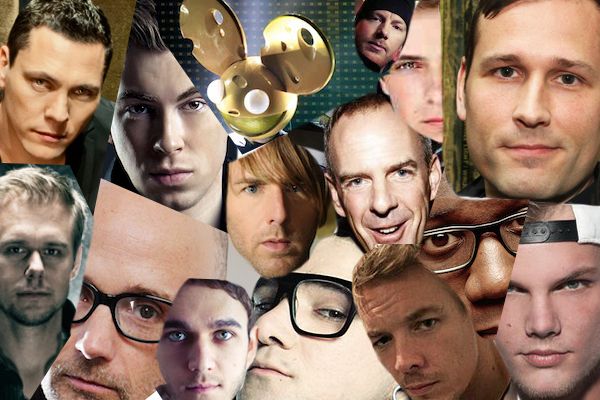 Celebrity Networth recently published the estimated net worth of the Martin Garrix at a staggering $14 million. Staggering not necessarily in the raw number but in the sense that Garrix is so young, and shows just how massive the growth in the industry has been (keep in mind, 'Animals' has been out for merely a year.) Winning the SLAM! FM "DJ Talent of the Year" in 2012, producing a Christina Aguilera album track, and the release of Animals is all very impressive, but the leaps and bounds Garrix has taken over industry veterans in terms of sheer wealth is a mixture of inspiring and a little daunting. We're all aware of Forbes' list of the top paid DJs in 2014 (a list which Martin Garrix did not make) so what would we see if we took a closer look?
Going back to Celebrity Networth.com and listing the top 15 paid DJs will reveal a not-so-surprising list of names:
1) Tiësto: $90 million
2) Calvin Harris: $70 million
3) Daft Punk: $68 million
4/5) Paul Oakenfold & Avicii: $60 million 
6) Paul van Dyk: $56 million
7) Armin van Buuren: $50 million
8) John Digweed: $48 million
9/10/11) Steve Aoki & David Guetta & Deadmau5: $45 million
12) Judge Jules: $42 million
13/14) Afrojack & Sasha: $40 million
15) Kaskade: $35 million
The total net-worth of these DJs combined is $794 million. Together those 15 guys pull in more cash than the entire nominal GDP of Somoa, Comoros, Dominica, Tonga and a number of small island conglomerates (not combined). That's 12% of the EDM industry within 15 people. Now you'll notice Martin Garrix did not make this list, but he's still in the top 50, and well within range of legends like Hardwell ($17 million) Carl Cox  and Zedd ($16 million), and ahead of Darude at $12 million (Sandstorm is still the bomb by the way). EDM.com also produced a list with more contemporary and genre-varied artists:
1) Tiesto: $90 million
2) Avicii: $60 million
3) Armin van Buuren: $50 million
4) Deadmau5: $45 million
5) Kaskade: $35 million
6) Moby: $30 million
7) Skrillex: $28 million
8) Fatboy Slim: $23 million
9) Hardwell: $17 million
10) Carl Cox: $16 million
11) Zedd: $16 million
12) Diplo: $15 million
13) Martin Garrix: $14 million
14) Richie Hawtin: $8.5 million
15) Eric Prydz: $4.5 million
Though they may not technically be the top 15 richest DJs in the game, they still rake in some serious dough, as the top 5 in this list earn nearly a quarter of billion (more than GDP of São Tomé and Príncipe…in case y'all were wondering.) Looking at where Garrix stands here is astounding; for such a young producer,who's music has been rather polarizing, it's quite the feat to be in the same income pool as highly regarded leaders like Diplo and Richie Hawtin. This just goes to show the cultural shift to EDM as a mainstream form of entertainment and how DJs are taking the mantle of the modern day "rockstar".
Disclaimer: These numbers are purely estimates, and a significant margin for error has been acknowledged. Celebrity Networth clearly explains their process to account for this: "To calculate the net worths, we took into account all music sales, merchandise, touring revenue, licensing, endorsements, real estate, royalties and more. We obtained that information from all publicly available sources, promoters, managers, club owners and, in some cases, the artists themselves. Finally, we took out taxes and various other fees to cover management, agents and legal expenses." Look at these numbers not as fact but as a estimated calculations to observe trends, all in a theoretical framework.