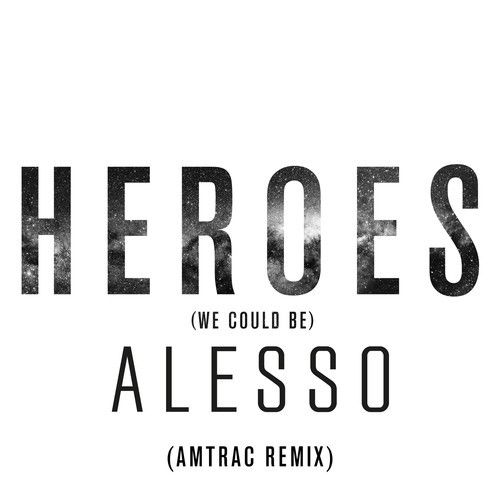 Alesso – Heroes ft. Tove Lo (Amtrac Remix)
Transforming the originally uplifting tones of Alesso's recent release 'Heroes (We Could Be)' into a much darker, deeper realm of sound, US-producer Amtrac showcases his musical dexterity and ability to totally metamorphose a track into his own. The music industry is often diluted with half-hearted remixes which merely speed up the tempo, add bigger drops, or layer more noise onto the original, but Amtrac's remix of 'Heroes' is an incredible tribute to both Alesso and him as original creatives in the electronic music industry.
Lowering Tove Lo's original vocals down a couple octaves and giving the tempo a slower, more elastic feel, the song takes on an entirely new personality – one of thoughtful richness and muted desire. Beyond the stark transformation "from dance floor filler to a serious, late night anthem," the original's fundamental message of passion relayed through both the lyrics and melody remains as a common thread in Amtrac's remix. Hats off to both producers, as both tracks are quite phenomenal.