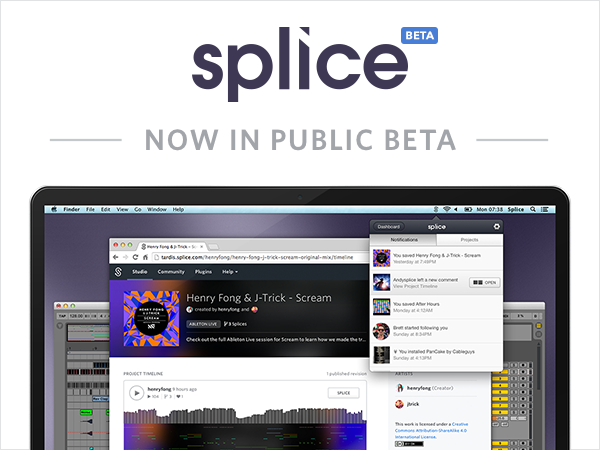 Splice
is a new platform that has modernized and revolutionized the way artists can connect and collaborate. Funded by major industry players Tiesto, Steve Angello, Scooter Braun and other notable names, this $4.5 million project has incredible potential to allow artists to work in a more cohesive and thorough manner.
Splice is very flexible in terms of compatible softwares, allowing musicians to utilize either Ableton, Logic or FL Studio. The new groundbreaking platform automatically saves and syncs every change made to a production and even allows artists to type in comments at any particular section of a project.
In addition to the seamless exchange of music and ideas, the public beta introduces the Splice DNA Player, which ingests and visualizes the arrangement, plugins, samples and annotations. When Henry Fong and J-Trick received the word on this exciting start-up, they volunteered to provide an exclusive sneak peek at their upcoming single,'Scream' on Musical Freedom, using the DNA player.