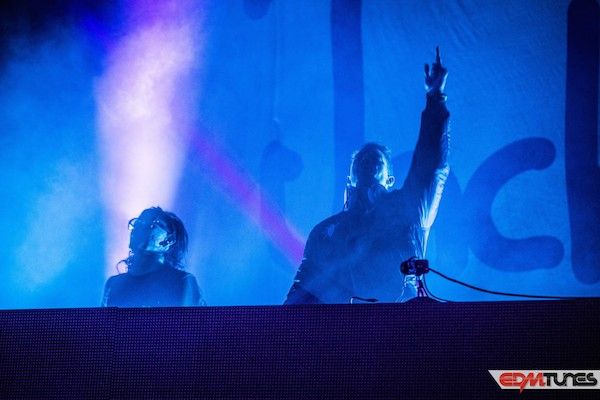 Sway has always been a household name among our generation. His work for MTV throughout the 1990's landed him a radio show on SiriusXm, where he has sat down with some of the biggest names in the music industry. The latest act to be featured is the one-and-only Skrillex, who chit-chatted for almost forty minutes regarding a variety of different topics.
Upon sitting down, it isn't difficult to tell that both Sway and Skrillex are in energetic moods. The OWSLA captain is pumped to open up about his recent purchase of a building that is set to act as the headquarters for his label. What is so innovative about this setup, situated in downtown LA in the up-and-coming Chinatown district, is that many of the mixing and production studios are optimized for "In-the-Box" productions. This is a production method/style where producers create their entire productions within the computer itself, instead of having to use a series of expensive analogue gear, which has always been the staple of industry studios up until recently.
And it would not be a celebrity interview unless gossip was eventually brought up. And with his breakup with Ellie Goulding still close in his rearview mirrors, Skrillex was happy to talk about it. The breakup primarily came down to hectic tour scheduling, which prevented them from seeing each other for up to five months at a time. While he still sees her as one of his closet friends and most talented singers in the game, a relationship was not possible for the two of them.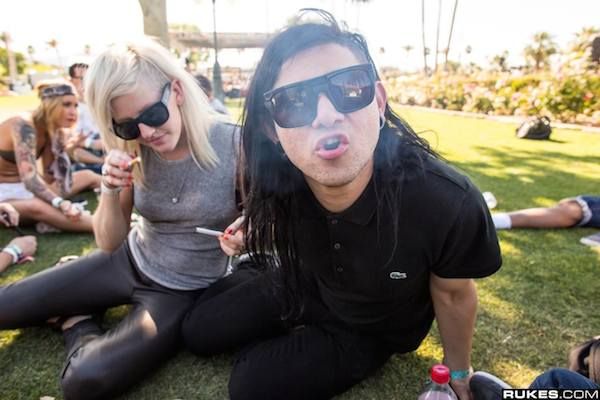 And finally, the interview rounded the corner to talk about one of Skrillex's most anticipated effort of his career: Jack U, alongside the Mad Decent mob boss, Diplo. He says that both he and Diplo are constantly pushing the envelope in terms of discovering and trying new sounds to play with in all their productions. This explains why they decided to couple up in the studio: to search for the next best thing. Skillex later goes on to say that Diplo is "The most innovative prodder in dance music" because of his incessant discovery of new sounds.
Watch the full video to catch all of the other goodies mentioned in the interview, including some great responses from Sonny as callers phone in questions for him to field.