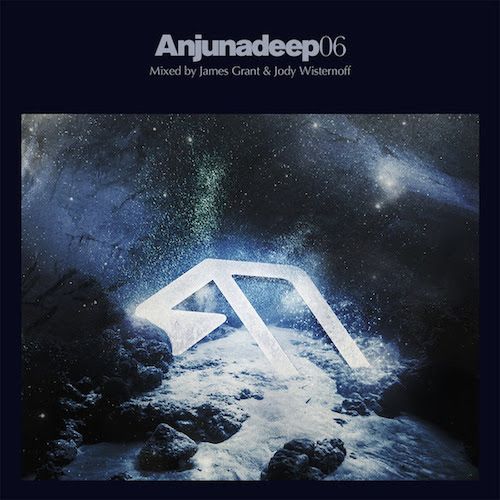 Yes, O' yes. The time for the world to take an audible journey into deep reaches of the ocean, and the far reaches of space, is near. So so near. Anjunadeep 06's release date is now set for Monday, September 8th, and to prepare our minds and bodies for the ethereal experience it promises to be, Anjunadeep has put out a mini-mix.
The sixth installment into the chart topping series is the first ever to have both CDs mixed by both producers from the album. Label head, James Grant, and Anjuna-star (and one half of Way Out West), Jody Wisternoff, have taken it upon themselves to bring you a compilation made up almost entirely of new exclusives, and latest in deep house. This Anjunadeep compilation is made up of 31 tracks, split into two disks, and features Dusky, Lane 8, Beckwith, Lancelot, 16 Bit Lolitas and Martin Roth (getting goose bumps just thinking about it) to name only a few. To tease us a little, there's a nice lil' mini-mix for ya to loop over and over until the release date.
Given the success of AnjunaBEATS Volume 11, and past compilations taking the #1 spot on the dance charts, Ajunadeep 06 is shaping up to be a winner. Based on the tracklist, which you can review below, disc one is going to be a slow burner, while disc two brings our minds out of space and onto the dancefloor. So there will be a solid variety and balance for all to enjoy. Stay tuned for our review, and if you'd like you can pre-order Anjunadeep 06 on
iTunes
or the
Anjuna-Store
, today.
Anjunadeep 06 Tracklist:
Disc 1

01 Croquet Club "Only You Can Tell"
02 John Monkman feat. Liz Cass "Open Frontier"
03 Cubicolor "Soul Chords"
04 Steve Huerta "Say It Wasn't"
05 Danalog "Click, Search (Jody Wisternoff Remix)"
06 Vincenzo & Florian Kruse feat. Raquel Quińones "If He Runs"
07 Cubicolor "Still Linger In My Dreams"
08 Lane 8 "Without You"
09 Lane 8 feat. Solomon Grey "Diamonds"
10 16 Bit Lolitas "Deep In My Soul"
11 Clancy feat. Eli & Fur "I Wanna Know"
12 Dusky "4T4"
13 Martin Roth "Maya"
14 Journeyman "Crash Reel"
15 16 Bit Lolitas "Premium Emo"

Disc 2

01 Aquilo "Part Of Your Life (Croquet Club Remix)"
02 Choir Of Young Believers "Hollow Talk (Jody Wisternoff, James Grant and Lane 8 Remix)"
03 Cubicolor "Got This Feeling"
04 Eli & Fur "Feel The Fire"
05 Dave Angel "Quartz"
06 Beckwith feat. Natalie Conway "Take Me Home"
07 Lancelot feat. Antony & Cleopatra "Givin' It Up (Isaac Tichauer & Nibc Remix – Jody Wisternoff & James Grant Edit)"
08 HVOB "Lion (Stimming Remix)"
09 Shingo Nakamura vs. Jody Wisternoff & James Grant "Another Tone"
10 Shur-i-kan "My Love"
11 Ashworth "Rebound"
12 Meramek & Tropixx "Only You"
13 Jody Wisternoff "Paramour"
14 Leftwing & Kody "Tell Me"
15 Universal Solution "Bandur"
16 Olafur Arnalds "Only The Winds (Ryan Davis' A Letter From Far Away Variation)"