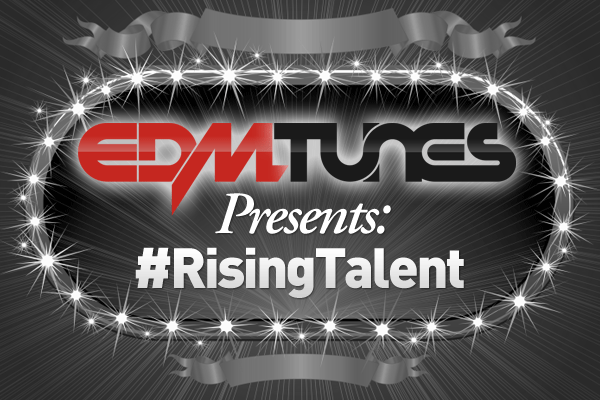 Each week, we receive hundreds of track submissions from artists and producers all over the globe. As a blog and a connoisseur of quality music, we make it a priority to use our social outlets as an avenue for up-and-coming producers to get their names recognized. With the abundance of tracks sent to us from every part of the world on a day-to-day basis, it's definitely not an easy task picking out the great from the good. But with our love and passion for dance music, we will continue to strive for only the highest quality of music.
This week's artists have been carefully selected, having undergone a thorough critique process of their work. Originality, diversity and production quality are just a few of the factors calculated into the decision of determining what tunes resonate best with the listener. Our team here at EDMTunes pride ourselves on discovering new and undiscovered talent every week. We are constantly looking for the underground gems of electronic dance music and want to support those who truly deserve the recognition. We advise our producers to continue to submit their tunes to possibly be featured on this segment of our weekly #RisingTalent series.
For those who don't know, we have created an exciting fan-based contest out of this weekly series! Select your favorite artist from the list below and tweet the following:
Hey @edmtunes! @[insert artist's twitter name] is the next big #RisingTalent of 2014!
The artist with their named tagged the most over the course of the next 5 days will have their tune reposted on our edmtunes, edmtunesx and EDMT Team soundcloud account. Remember, you must use the #RisingTalent hashtag! Spams or repeated tweets will be ignored. Feel free to hashtag other #RisingTalent(s) that you discover on Soundcloud throughout the week so we could scope out some talents to showcase!
1) Tolero
Although Swedish producer Tolero has been surrounded by music his entire life, he only started producing a mere six months ago. Over the course of these six months, the demand for his music has undergone a 180 degree spin as all of his friends are now eagerly asking to hear more of his projects. His biggest musical inspirations would be progressive artists Steerner and Vicetone to name a few. He aims to achieve a happy and energetic medium with his productions and hopes to make music his full time career after he finishes school. Tolero says, "There is nothing I enjoy more than making other people get emotions from my tunes." This progressive remix will do just that.
Laidback Luke & Marc Benjamin – We're Forever (Tolero Remix)

2) BH & Myrne
Signapore-based producer Myrne teams up with UK producer Ben Hall, or BH, on this spectacular melodic dubstep production. Their combination of melodic textures and powerful lead synths result in a very full and satisfying sound. This tune can be found on Next Gen Records, which has been an excellent source of high quality music lately. Be sure to check out their other records as their eclectic taste seems to be the driving force behind their growth.
BH & Myrne – Razor Sharp | Download

3) Ruxell
Bass aficionado Ruxell impresses the masses once again with his brilliant official dubstep remix of Chachi's progressive record 'Never Alone'. Meticulous vocal manipulation, delicate string sequences and an uplifting piano melody consume the breakdown, providing great contrast for the grand dubstep drop with aggressive wobbles and the incredible soaring voice of Natashcha Bessez. Ruxell, a #RisingTalent regular, once again delivers.
DJ Chachi – Never Alone (Ruxell Remix) | Purchase

4) AYO ϟ ALEX
Peter Alexander Quintana, better known as AYO ALEX, is an American artist who recently graduated from Syracuse University. Having studied music since the age of nine, his initial dream was to be a drummer and front man (at the same time) in a band. However, around the age of 14, he started producing his own music and that young dream of his began to evolve. He started focusing specifically on dance music approximately three years ago when he delved into DJing. Peter listens to everything from house to jazz to R&B. Enjoy this chilled-out melodious remix of 'Let Her Go' by Passenger.
Passenger – Let Her Go (AYO ALEX Remix) | Download

5) Zen World & Blazen
For those who have been following our #RisingTalent series, the name Blazen may look familiar to you. He is a young trance/progressive/big room producer who is really into the styles of Andrew Rayel, Mark Sixma and W&W. He hopes to bring trance influences into the progressive and big room scene, and as a result, build a contagious sound that will compel all crowds to listen to. Zen World has become of a expert of sorts in sound design, achieving several #1 hits on multiple platforms. This progressive trance remix of 'Dear Life' will simply astound you.
Dannic ft. Bright Lights – Dear Life (Zen World & Blazen Remix) | Vote Here

6) Bill Dess
21-year-old producer Bill Dess, who is currently situated in Boston, has been producing ever since he first heard J Dilla. He instantly fell in love with the hip-hop structure and over time, he has developed the sound into his own unique style. He aims to put every effort of his life into music as he believes it is his true calling. This ethereal original record features some excellent vocal placement and pitch bending. Scintillating accents create beautiful textures throughout the work of art. Sink yourself into this melody.
Bill Dess – Won't Heal | Download