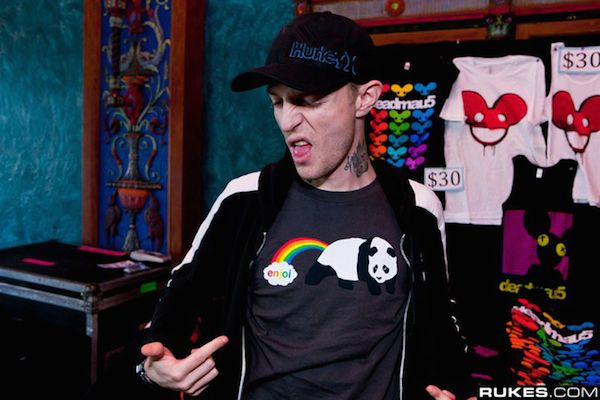 The DJ Mag Top 100 voting season is upon us yet again, and it didn't take long for dance music's favorite troll,
deadmau5
, to express his feelings toward what he sees as a popularity contest, rather than a metric of actual skill. We all know how apt he is with trolling too, leaving no
genre
,
artist
 or
invention
 untouched. Mau5 quickly took to Twitter to show his…excitement for this year's voting:
great. the dj mag poll again. i cant believe people still care for this.

— deadmau5 (@deadmau5) July 13, 2014
but, most importantly, who will win BEST EQ KNOB TOUCHING. OR ASSEMBLING INVISIBLE PUZZLES IN THE SKY? — deadmau5 (@deadmau5) July 13, 2014
He even went as far to suggest that a certain wealthy hotel heiress turned DJ should be placed in the Top 3:
just get it over with and put paris hilton in the top3 already and be done with it so my timeline is filled with the usual #EDM shit. — deadmau5 (@deadmau5) July 13, 2014
But the fun didn't stop there. He posted his 'finalized' Top 5 picks:
my @DJmag Top 5 : 1. @meowingtons_pHd 2. @kevinbacon 3. @CondoleezzaRice 4. @neiltyson 5. @MegaMan — deadmau5 (@deadmau5) July 15, 2014
Really though, this is only the beginning of the voting season, so there's plenty of room left for possible Twitter entertainment, and not just from deadmau5. Last year's results brought about some pretty interesting reactions from other producers, so Joel isn't the only one with reservations about the annual poll. Stay tuned, as we'll be sure to keep you posted on the latest in DJ Mag Top 100 news.
Photo Courtesy of Rukes