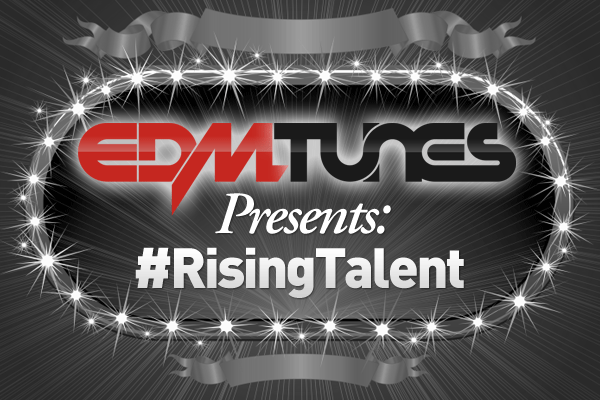 Each and every day, we get close to 50 track submissions from artists and producers all over the globe. As a blog and a connoisseur of quality music, we make it a priority to use our social outlets as an avenue for up-and-coming producers to get their names recognized. With the abundance of tracks sent to us from every part of the world on a day-to-day basis, it's definitely not an easy task picking out the great from the good. But with our love and passion for dance music, we will continue to strive for only the highest quality of music.
This week's artists have been carefully selected, having undergone a thorough critique process of their work. Originality, diversity and production quality are just a few of the factors calculated into the decision of determining what tunes resonate best with the listener. Our team here at EDMTunes pride ourselves on discovering new and undiscovered talent every week. We are constantly looking for the underground gems of electronic dance music and want to support those who truly deserve the recognition. We advise our producers to continue to submit their tunes to possibly be featured on this segment of our weekly #RisingTalent series.
For those who don't know, we have created an exciting fan-based contest out of this weekly series! Select your favorite artist from the list below and tweet the following:
Hey @edmtunes! @[insert artist's twitter name] is the next big #RisingTalent of 2014!
The artist with their named tagged the most over the course of the next 5 days will have their tune reposted on our edmtunes, edmtunesx and EDMT Team soundcloud account. Remember, you must use the #RisingTalent hashtag! Spams or repeated tweets will be ignored. Feel free to hashtag other #RisingTalent(s) that you discover on Soundcloud throughout the week so we could scope out some talents to showcase!
1) APX
Jonas Schwendener, better known as APX, is a 24-year-old producer who hails from Switzerland. Thanks to his piano lessons at an early age, his understanding of chords and harmonies have been successfully engrained in his mind. Prior productions of his have garnered support from house heavyweights Tiesto and Martin Garrix. This original record flaunts his knack for constructing an energetic melody through a progressive route. You'll be hooked instantly.
APX – Speed Of Light | Download | Facebook | Twitter

2) Michele Fasciano
Young Italian artist Michele Fasciano has recently kicked his production skills into high gear the past six months and is quickly developing himself into a well-rounded and respected producer. This year he'll be dedicating his efforts to his debut album and upcoming collaborations. Michele decided to remix 'Pumpin Blood' after falling in love with the vocals. He pumps the tune with an electric guitar backbone that electrifies the emotional track. If you're a fan of Vicetone, you'll love this tune.
NONONO – Pumpin' Blood (Michele Fasciano Remix) | Download | Facebook | Twitter

3) FYKA
Vancouver duo FKYA (pronounced F*ck Yeah) is comprised of two studly 23-year-olds who were friends in high school and decided to collaborate on this project in November 2013. Using their extensive background in music production to their advantage, they are able to effectively develop a narrative for their listeners. In regards to their remix of 'Love Me Again' which fuses drumstep and dubstep, they are very resourceful in creating samples from scratch. Listen carefully to hear thunder, car doors slamming and tires screeching. You'll be thoroughly impressed by this production.
John Newman – Love Me Again (FKYA Remix) | Download | Facebook | Twitter

4) Choppa Dunks & Prince Fox
Bermuda-born producer Choppa Dunks used to play the drums in a reggae band for four years before he decided to make his move to the United States to seriously launch his music career. After receiving his formal education at Berklee College of Music, his production skills have gone noticed by the likes of Major Lazer and Borgore. His first major release 'Get Sore' was under Buygore Records and soared to the top 10 on Beatport's Hip-Hop charts. He teams up with his good buddy Prince Fox on this explosive trap remix of Sensation's 2014 anthem, 'Tremor'. The two meticulously craft some masterful rhythms and coat the banger with some incredibly intricate percussion work. Will Choppa Dunks and Prince Fox join forces in a duo project? We can only hope.
Dimitri Vegas & Martin Garrix & Like Mike – Tremor (Choppa Dunks X Prince Fox Remix) |
Choppa Dunk's Facebook | Choppa Dunk's Twitter | Prince Fox's Facebook | Prince Fox's Twitter

5) Intermodal
Booty-tech duo Intermodal from Chicago recently debuted their first original tune which boasts a ghetto house groove driven by tight percussion work. I implore even the mainstream EDM listeners to give this hot tune a chance. These sexy melodies and vocals will get anyone grooving on the dance floor and in the mood for more Intermodal. This is only the beginning for these guys. Prepare for them to make quite a splash in 2014.
Intermodal – Start Shakin | Download | Facebook | Twitter

6) Jbrod
To wrap up this fine edition of #RisingTalent, we present to you an up and coming producer named Jbrod who is based in Canada. It is clear after listening to his productions that he is classically trained on the piano. His attention to detail and emphasis on melody are what make his productions truly shine. Although there have been countless remixes of Tritonal & Paris Blohm's record, 'Colors', Jbrod brings the tune back to life with his uplifting progressive spin filled with youthful energy.
Tritonal & Paris Blohm – Colors ft. Sterling Fox (Jbrod Remix) | Download | Twitter