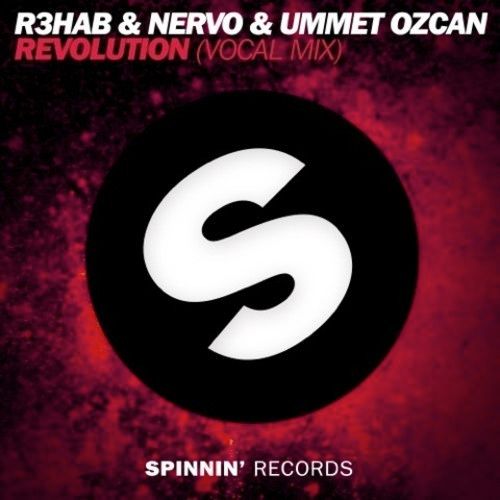 R3hab & NERVO & Ummet Ozcan – Revolution (Vocal Mix)
Label: Spinnin' Records | Release Date: January 6th, 2014
Download on Beatport
It's been a long road for this epic track, but the final vocal mix of "Revolution" is set to release on January 6th, from Spinnin' Records. Fans really took notice of this tune way back at TomorrowWorld and the vocal mix began popping up at festivals at some point after that. Since then the instrumental version has been released along with a dystopian-themed music video. The addition of NERVO's vocals over the hard-hitting electro beat gives the track a catchy sing-a-long vibe, while maintaining the now ubiquitous drop that fans love. Mim and Liv's vocals are empowering and fearless, and fit the tone of the song perfectly. As we head back into festival season, expect "Revolution" to be blaring out of speakers and appearing in DJ's sets nationwide.