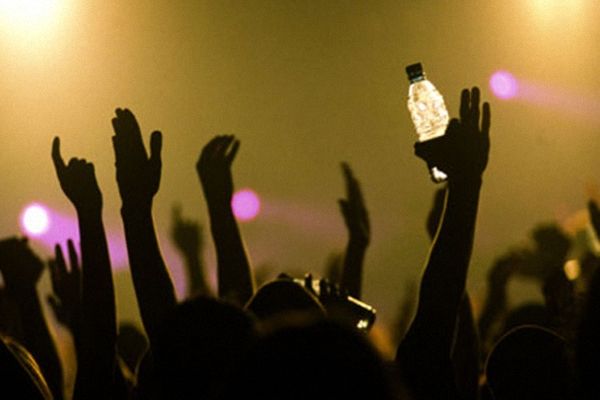 Recent news involving deaths due to drug overdoses and misunderstandings at dance music events have certainly been tragedies for those individuals' friends and families, and the dance music community as a whole. But they have also shed a new light on the way the community is approaching drug education. Last weekend at TomorrowWorld, the Dance Safe group provided information to festival goers. But over in the UK, even the government security department, the Home Office, is funding a trial project to hold on-site drug testing at one of England's biggest dance music installments, The Warehouse Project (WHP) in Manchester. Confiscated drugs will be examined at a laboratory in a nearby trailer, and social media alerts regarding the chemical makeup of the drugs will be sent out to attendees.
The project's initiation is even more relevant after last week's Warehouse Project drug-related tragedy. On Saturday, September 28th, 30 year-old Nick Bonnie from Gloucestershire, England died from a substance originally thought to be ecstasy. A handful of other people had to be hospitalized for illness. Speakers on the WHP's behalf gave their condolences, but also re-instigated their zero-tolerance drug policy, mentioning that if you do take something anyway and feel ill, to talk to their on-site medic team immediately.
Beginning on October 12th, and continuing for three more weeks of the WHP's three month long dance music showcase, government-employed scientists will be testing drugs that are confiscated as well as turned-in by party-goers. Sacha Lord, a spokesman for the Warehouse Project, explains that after identifying what's in the products, "We can then send out messages via social media during the event…We need to educate people about what's going on, as there's some nasty stuff out there." That way, if a person buys a particular drug or type of pill that is the same as one identified to be dangerous by staff, they can avoid that danger by not taking it.
This new system will certainly have some benefits, although the question still remains – can they truly identify any drug as being "safe"? Perhaps a substance being sold as pure MDMA can be found to have something worse, like methylone in it, will be avoided, but if a drug is tested and found to be only MDMA, can they still condone it? Every drug has its negative effects. Also, how effective can the social media use really be? Often times at large events, cell phone reception is known to be poor.
Regardless, one has to applaud both the organizers of the Warehouse Project as well as the UK Home Office for stepping up and taking an immediate, hands-on approach to this devastating problem. We all already know that "just saying no" and having a "zero tolerance" doesn't work. People are going to make their own decisions. However if they can make smarter ones, then power to them. Hopefully, Manchester's biggest dance music extravaganza will continue to run smoothly. With headliners like Armin Van Buren, Steve Angello, and Richie Hawtin this month alone, the future's looking pretty bright.
via – BBC News, Resident Advisor News