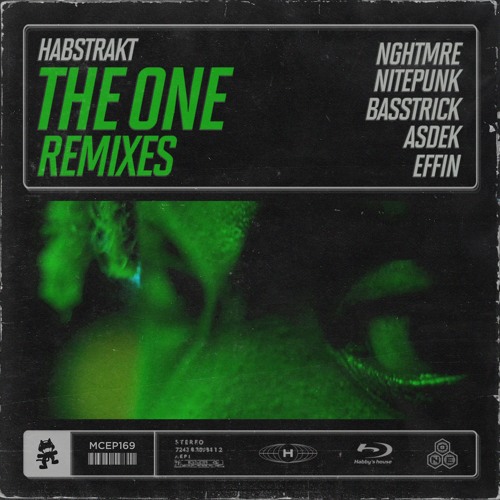 Habstrakt – The One (The Remixes)
In 2008, south of France's very own Habstakt discovered drum & bass and dubstep music, sparking his passion for DJing and producing. The French artist was already known for his musical abilities as a keys and guitar player. Furthermore, he got into the musical genre of trip-hop. Fast forward to present day and you will discover the French artist has an impressive army of fans and an even more noteworthy list of triumphs under his belt.
Perhaps one of Habstrakt's most popular releases to date is his chart-topping single 'The One' featured on Monstercat Uncaged. Pauline Herr is the vocalist responsible for the haunting vocals featured on the track. The synth-laden bassline amped-up listeners for the now iconic bass house drop. Definitely satisfying Habstrakt's OG followers who were familiar with his previous work.
Recently, the single was breathed new life as some of the biggest names in the industry, including NGHTMRE, Basstrick, Effin, Nitepunk, and more. Although the track wasn't released all that long ago, it's great to see other artist spin their take on the single. Check out the remixes below and let us know which one is your absolute favorite. Happy listening!
Habstrakt – 'The One' Remixes